So I have a pretty intense love affair with Lollar's CC for Tele neck PU.

I first put one in the neck of an anchor-heavy Classic Vibe tele. (Which was the best sounding of them all but I couldn't stop myself from messing with it until it wasn't. :0 )



But I also had an equally hard time finding a bridge pickup that I felt matched with it well.

I tried a Tonerider, a Baytone/JAG custom wound CC blade, a Lollar BS (Good output match but bright), a SD Quarter Pounder (the best of the bunch in terms of output AND tone)

Then I got a 3 balanced-output CC set from Lollar for a strat project.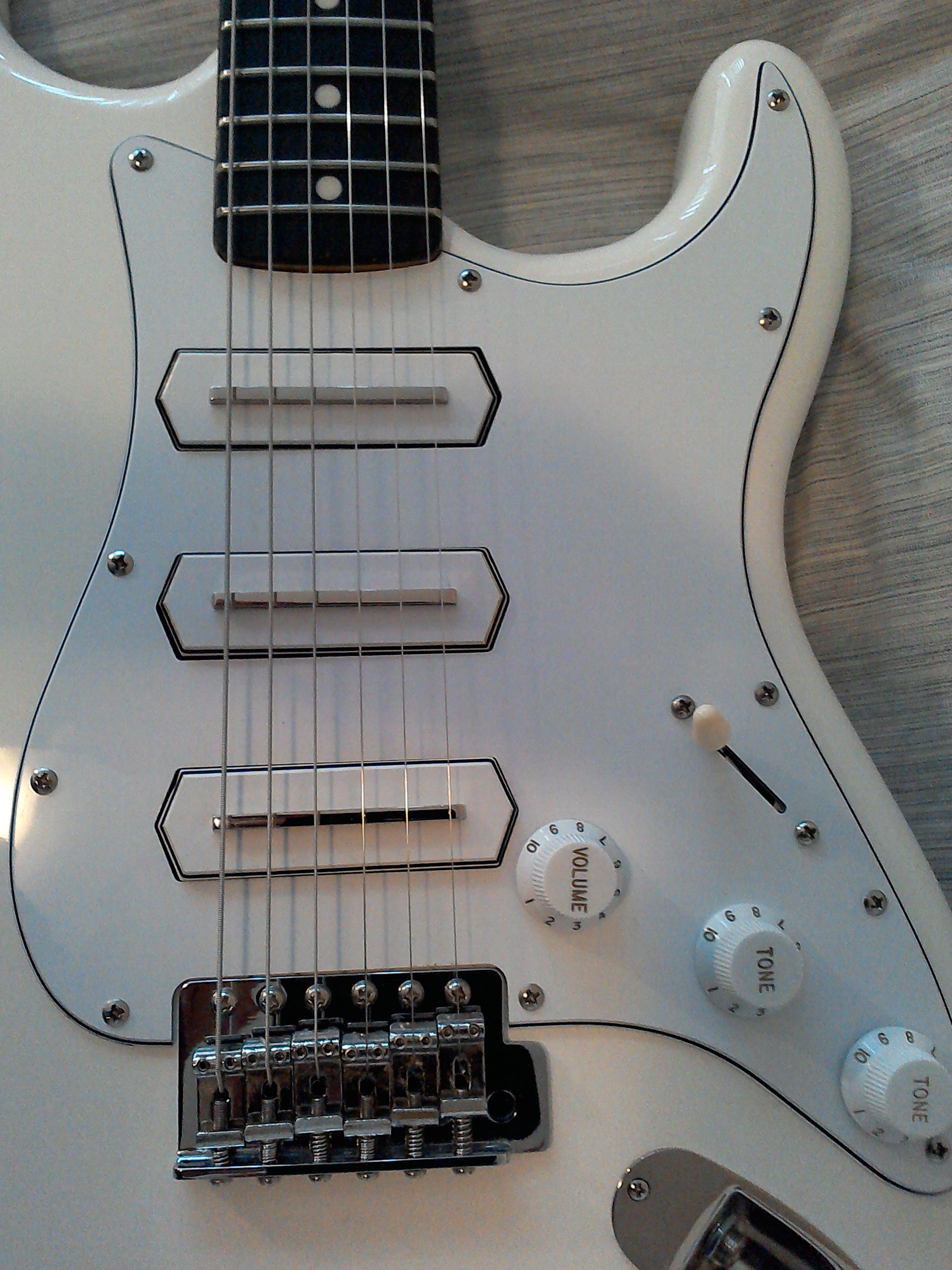 Sure it is 'fugly' but what a flexible instrument. There is a surprising amount of "quack" in the in-between positions. It can go from thick Benson approved single note lines to Knofler-esque strat like tones with the flick of a 5-way switch.

Not content to let well enough alone I contacted Pete Biltoft at Vintage Vibe Pickups.

I asked Peter to put together a blade style pickup with a tuxedo-style "black with a white ring" tele bridge pickup for a three PU tele project. I wanted it approaching P90 output because my neck pickup definitely is. Something like this:



I have to say, "A job very well done."

The Vintage Vibe Overwound Blade Style Pickup with Alnico V magnets is a great match. It still sounds like a tele but the output can hang with the very loud but clean CC neck pickup. It breaks up a bit grittier than the CC neck pickups (not a bad thing in a bridge pickup) but it has enough girth to match the general character of the neck pickup. It is also a piece of cake to switch out the magnets to a ceramic or Alnico II.


I talked to the other pickup makers I bought pickups from but none seemed to be listening to what I was really looking for. Peter hit the nail on the head the first time. I wish I had started there ...as does my bank account!

If I were place one caveat (and when don't I have at least one), I think I should have ordered one will a flatter radius due to the fact that I set up my action a bit flatter than the radius of the actual fret board.

Thanks to Pete, for making a great pickup for a specific purpose. An awesome "bit of kit".