Discussion Starter
·
#1
·
After a brief trip to the digital world I am back to a pedal board. Putting together something smallish (7 pedals) none of which are digital or power hungry.
Looking at the Truetone CS7 power supply as it seems reasonably priced compared to others with 5+ isolated outputs.
Anyone have experience with these?
Is this overkill for me, should I just get a 1Spot and daisy chain.
Here is what I am powering, plus a polytune and eventually a Waza Corus CE-2W once I can find one used.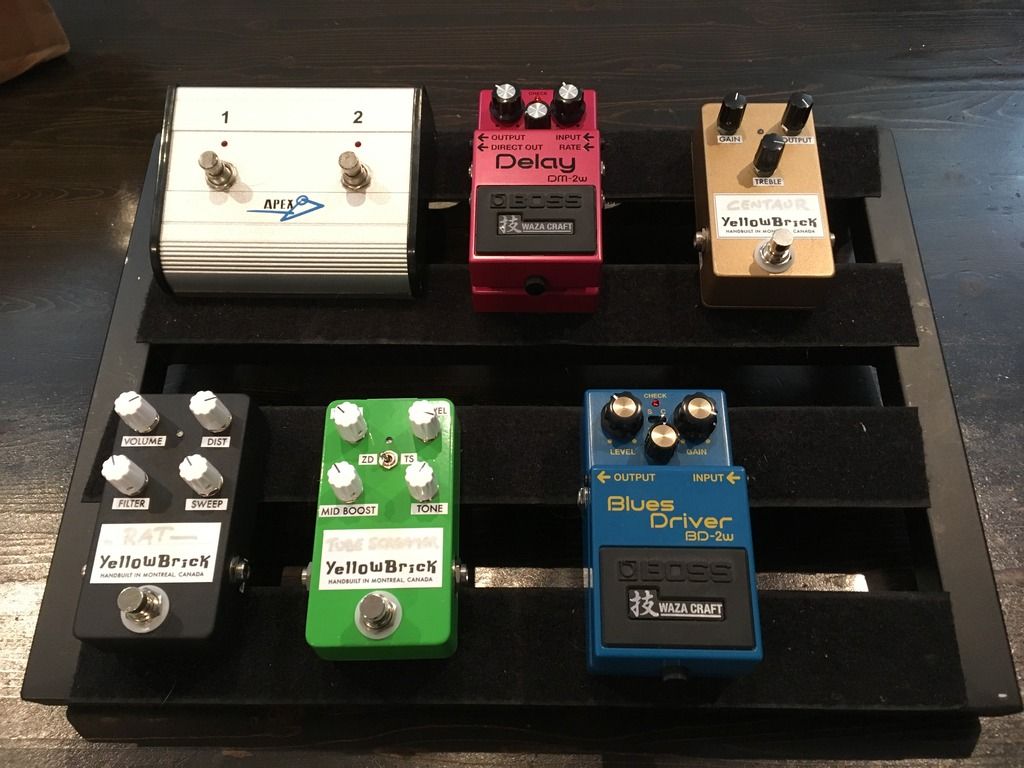 I figure 7 outputs are all I need, if I decide to add a reverb or tremolo pedal I can pull a drive or two and switch up when I need a change.