purchased a beat up hamer slammer at the pawn for $40 a few weeks ago. Figured I'd sticker it up, use it as a strap mule at an upcoming trade show, so I didn't have to bring my nicer guitars for folks to relic.
Anyway, another forum I frequent has a sudden rash of unmaskings, so I got the bug. Haven't refinished a guitar for quite some time, but I have done several - I quit mostly due to all the chemicals, spray etc. But, when you get the bug, and the season is right, it's kind of addicting.
So, first I figured I'd try to solve some comfort and playability issues, then I got busy with the sander. First some help from Count Rasputin - once I got a look inside the neck pocket, I could tell that it wasn't plywood... so worthy of more attention.
Access granted to the wheedley-wheedly zone!
OK, now the problem with DCs for me is the slab body. That can be fixed front and back with some serious abrasion.
so once I got an idea of what kind of wood I was dealing with after cleaning up the ergonomic carves, I decided I might as well keep on keeping on.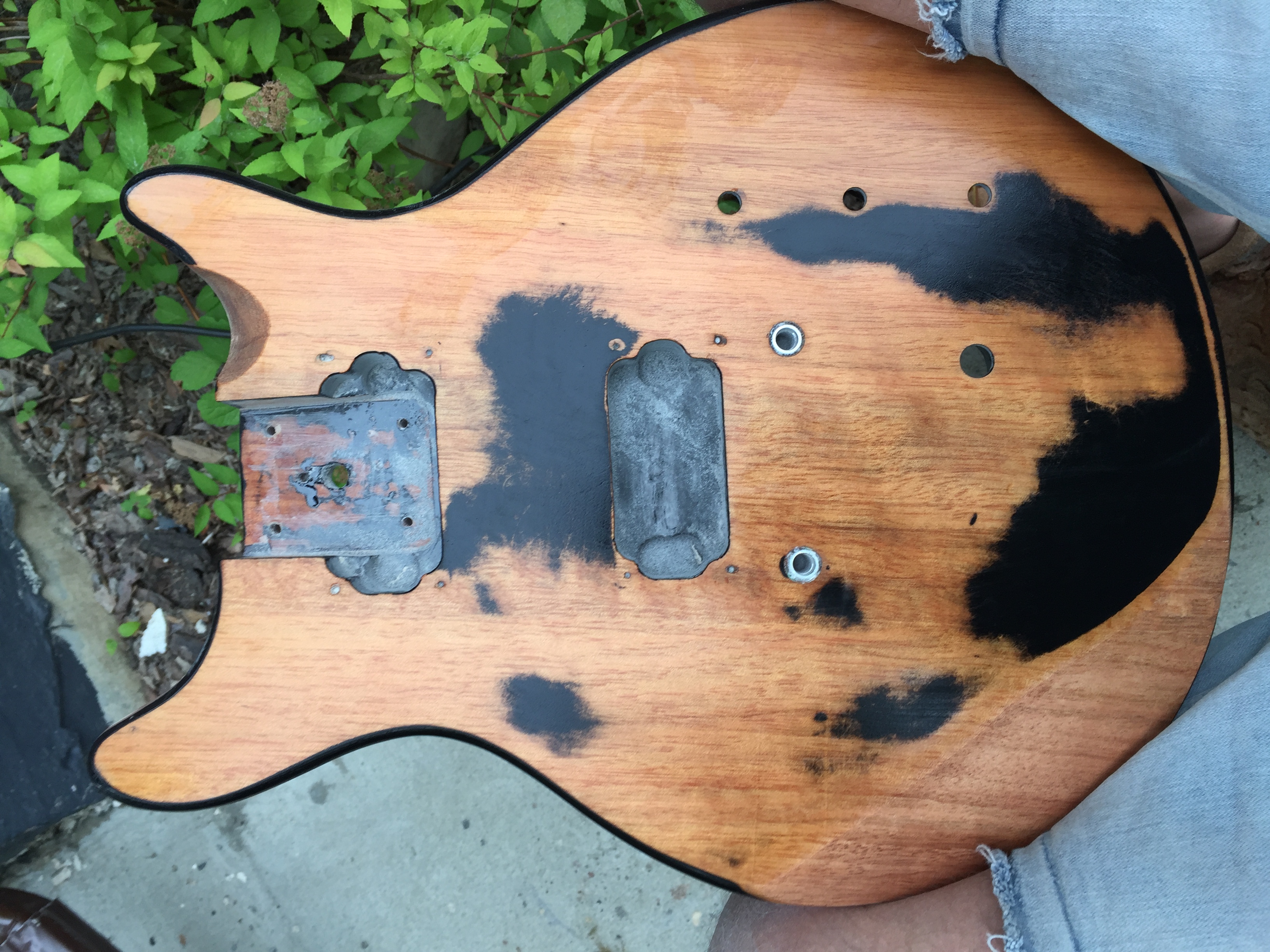 ended up being a nicely matched two piece body. Well, sonofagun... I should go buy a lottery ticket!
Was considering a TV yellow finish, but now I'm thinking a mahogany sunburst, triple double/double kind of theme