More summer studio cleaning and organizing..
2010 Savage Audio Macht 6, built in the USA, hand wired, 6 watts with as good a tremolo ciruit as you will ever hear on an amp. Perfect pedal platform as well.
Very good condition and mechanically perfect. No scratchy pots and runs dead quiet.
Hard to find a negative comment on this amp on any forum, most players never let them go.
Built like a tank, weighing in at 39 pounds. 5AR4 rectifier with a single 6V6 power tube with 2 - 12AX7 tubes.
Some compare it sort of to a vintage fender vibro champ but it really is a "darker tone" to the ears and a much thicker mid range, ideal for blues / jazz with the volume at noon or lower. And of course much more volume on tap. With the volume dimed you really get a great creamy overdrive ( think classic 70's rock) that can keep up with a drummer / bass with no problem.
This amp originally shipped with a 10" speaker from the factory but the baffle was changed to a 12" before I acquired it and currently I have an eminence red / white / blues driver in for increased clean headroom, sounds great in the amp. This amp does ship with 10" or optional 12" speakers from the builder.
Take note of the rubust internal chassis build in the photo's, very organized and neat and tidy.
You can still buy this model new for $1400 US plus tax and shipping ( so over $2k canadian funds)
Comes with a factory padded cover and a generic foot switch for the tremolo. You can also run a 4 / 8 or 16 ohm speaker ( current eminence is 16 ohm)
Price is now $700 plus actual shipping in Canada
and their website;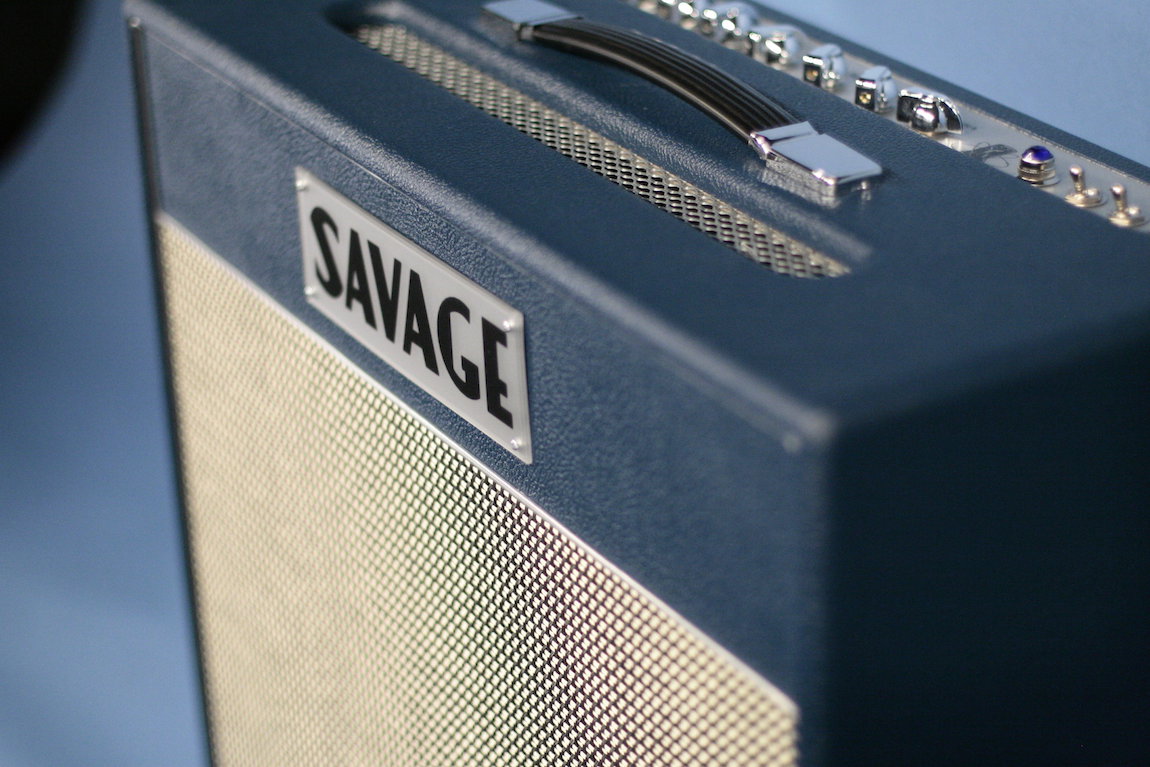 Legendary Boutique Guitar Amps and Repair & Restoration. Since 1990, Savage Audio has been the premier amplifier repair service center for the Twin Cities. From R.E.M. to Pearl Jam, Savage amps have graced the stages of the world's most demanding performers. Try one and find out why!

savageamps.com