Discussion Starter
·
#1
·
So my main player has these vintage pickups I love. Ovular stacked humbucker epoxied into a plastic cover with 3 tabs with brass bushings for mounts. At least 1 tab on each pup (top or bottom; middle seems fine on both) has cracked off. Tried gluing them back but that didn't last. Currently mounted with whatever screws still hold and clear tape. Tired of living like a refugee.
So I kicked me own arse and decided to fix them properly (I have a set of spares, but these are functionally fine.... and they're a weirdo design with 8 wires each so I don't wanna business with that, and besides it's a shame to waste a rare set of functional vintage pickups).
Originally thought I could put a baseplate on the bottom to reinforce the whole thing, but the epoxied coils stick down at least an 1/8" below the cover so that won't work. Sat on it for a while and decided the only thing to do was make a partial bracket vs a full base plate. Wanted to avoid cutting a complex shape but no way around it.
Mocked up a bracket out of paper the other week using one of my spares as a model (another procrastination aid: wasn't able to find them for a month):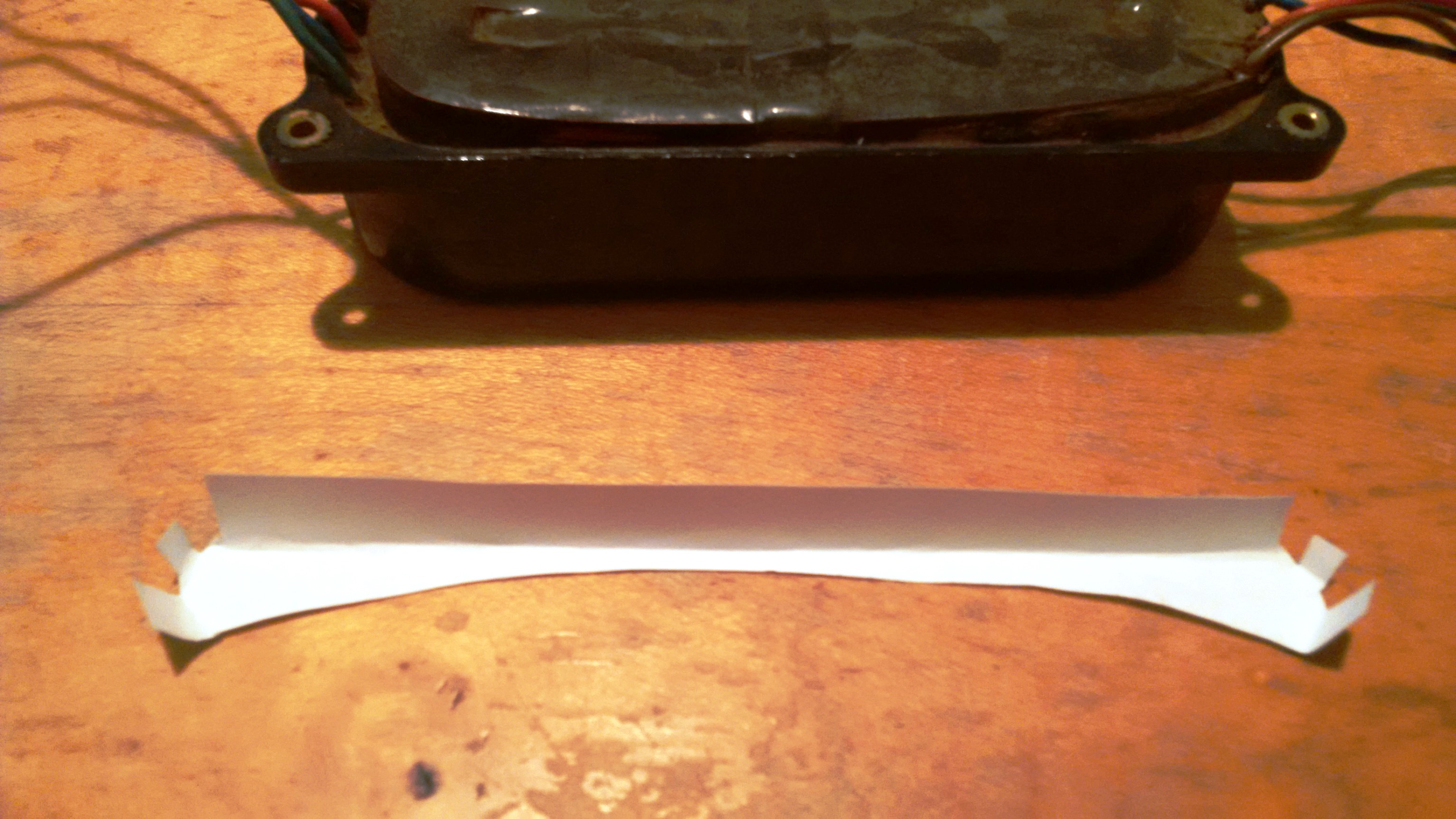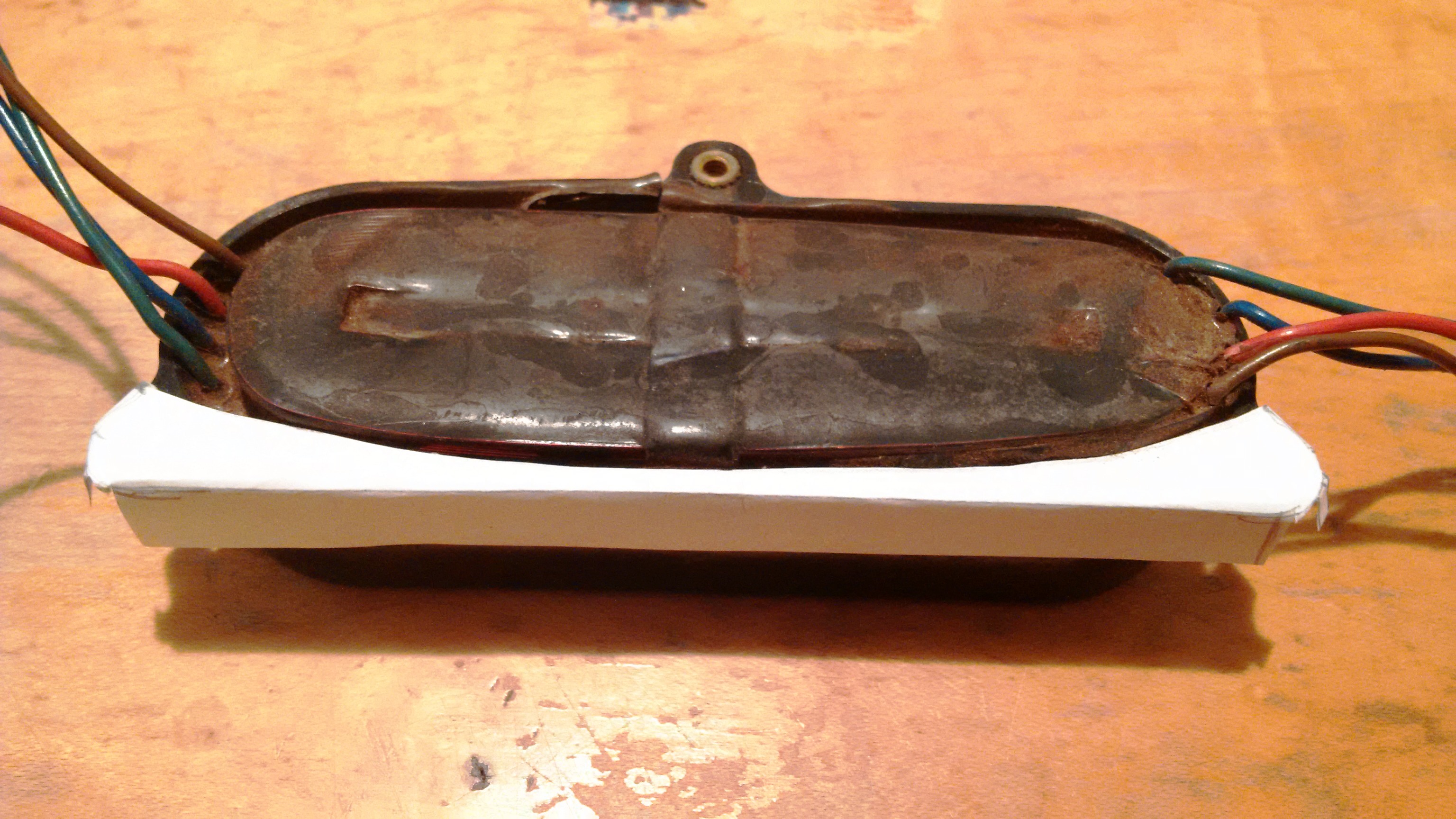 And then today, I used that template to fabricate 2 brackets out of aluminium sheet. This is the first one which is much rougher than the second: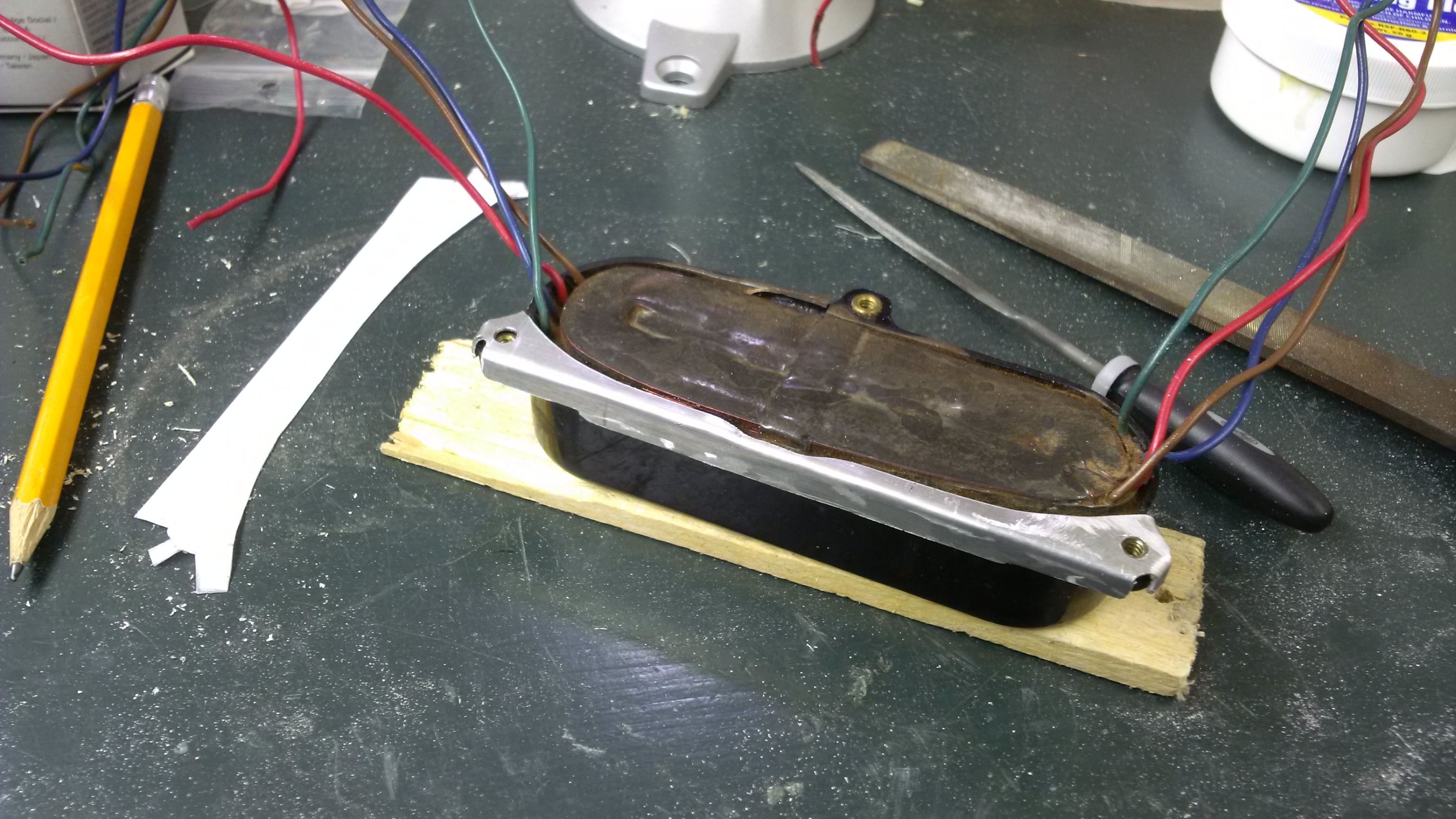 The instrument is at the studio and I have jam on Monday, so I won't be trying to fit them until after that. Thinking I'll use gorilla glue, as it is what I have and it will hold on all of those materials. In 2 minds about the way it expands on cure, so any suggestions on other adhesives (to reattach the tabs as well as attach the reinforcement bracket) would be appreciated.