Discussion Starter
·
#1
·
So there are 4 of us who play here at home - me, my 2 sons 18 & 16, and my daughter 13. We are fortunate enough to have some decent gear here, as I really want to encourage my kids to have a hobby they can enjoy for their whole lifetime. I didnt, however, realize how much we have accumulated.
This conversation happened last night:
Mrs. keto: "We need another guitar."
keto (knowing we need another guitar like a bullet in the brain, and thinking hard for the hidden message): "Wha....?"
Mrs. keto: "WE HAVE 19 GUITARS IN THE HOUSE"
keto: "oops heh I guess I sorta lost count."
So tonights project was to photo them up. Came out darker than I had hoped, poor light in the basement - but Im not gonna drag all this outside....
I know it's the Electric Forum, but lets start with the acoustics. Art & Lutherie cedar AMI, Morgan DR, Walden 550
Fender and G&L....60th Ltd. Tele, '62RI Tele, 60th Am Strat, MIM Strat, Showmaster Strat, G&L S-500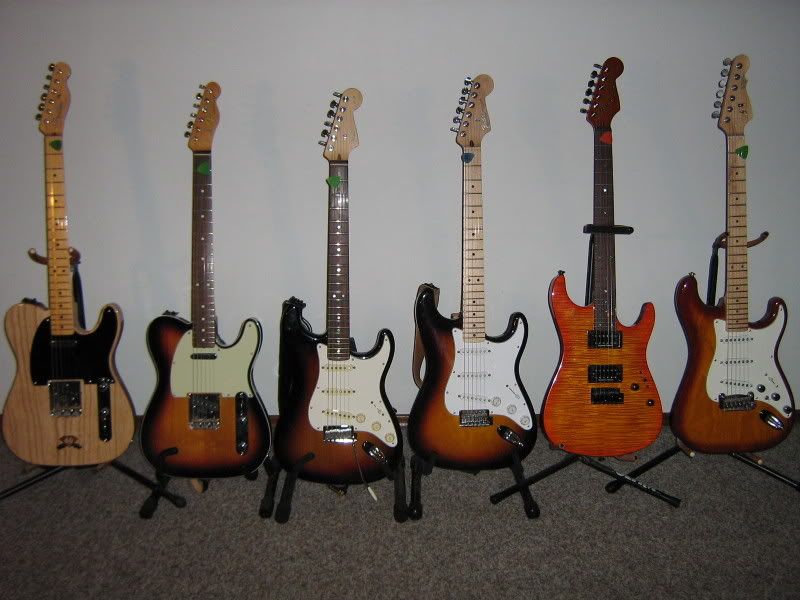 Humbucker guitars....Fernandes Ravelle, LTD EC1000, Epi Les Paul, Gibson R0, Dean '79 Z (Korean)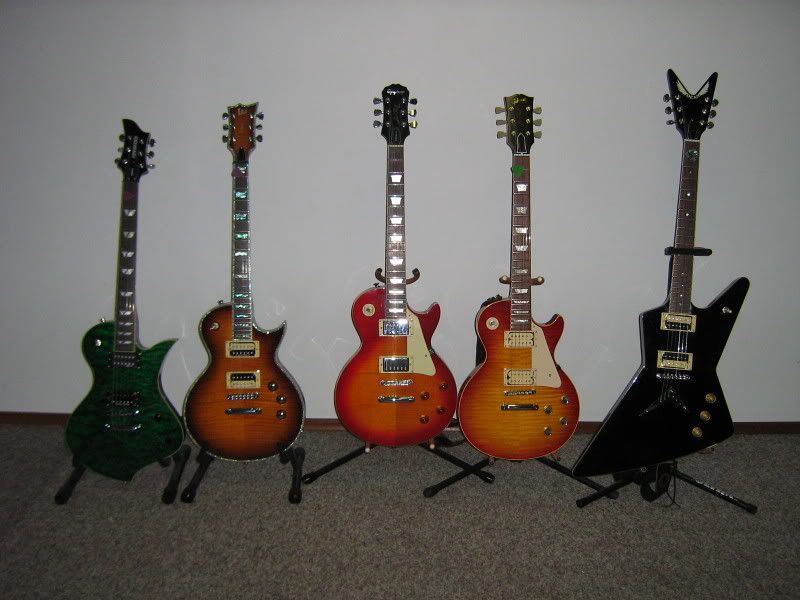 Misc...'67 Kent mandolin, PRS Soapbar SE, MIM Jazz bass, Agile 820-12, 60's Japanese something or other pawn shop prize