Hey gang. First post here for me too. I recognize a few familiar names and hope to make a few new friends here. I'm in Calgary AB. I might as well start off with a show 'n' tell post too...
Here is an old pic of my music room...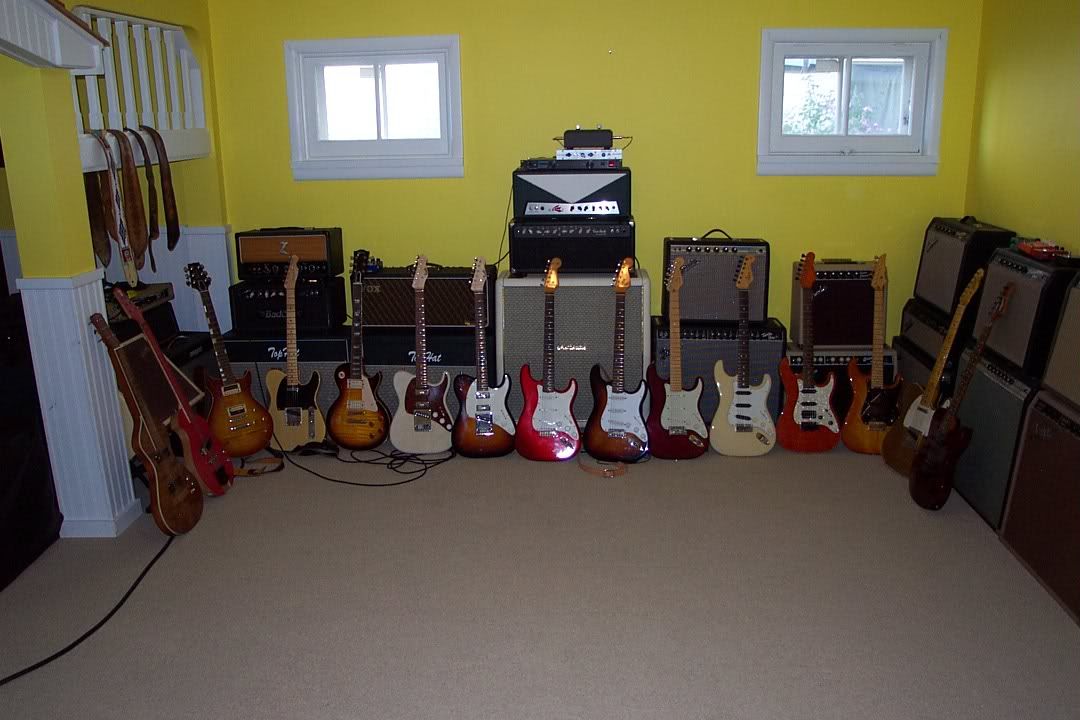 I moved in August and had to trim it down a bit due to size (and added a couple new amps)...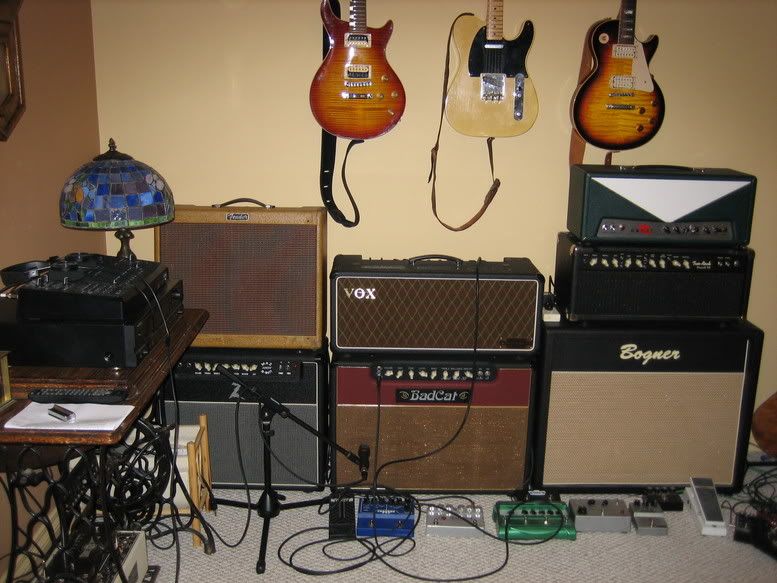 Cheers,
Pete