I went full Clint EAstwood on the lawn today. My 8 year old Lawn Boy that served me rather unexpectedly well bit the bullet and seized about 3 weeks ago. I had managed to get the back and 3/4 of the front cut before it quit. I decided to wait for some end of season sales which was really rather uneventful. Went out today to check out Home Depot but nothing was on sale and from my experience the product was sub standard for the price. So this is what I came home with. After piecing it together in about 10 minutes, it took me about the same time to cut my lawn as the Lawn Boy. All for $140. Found out quickly that speed is the key so I pretty much ran up and down the lawn like a friggin fool. Here the results. Was a better cut than any of the 4 I've used in the last 30 years or more.
Mower after the initial test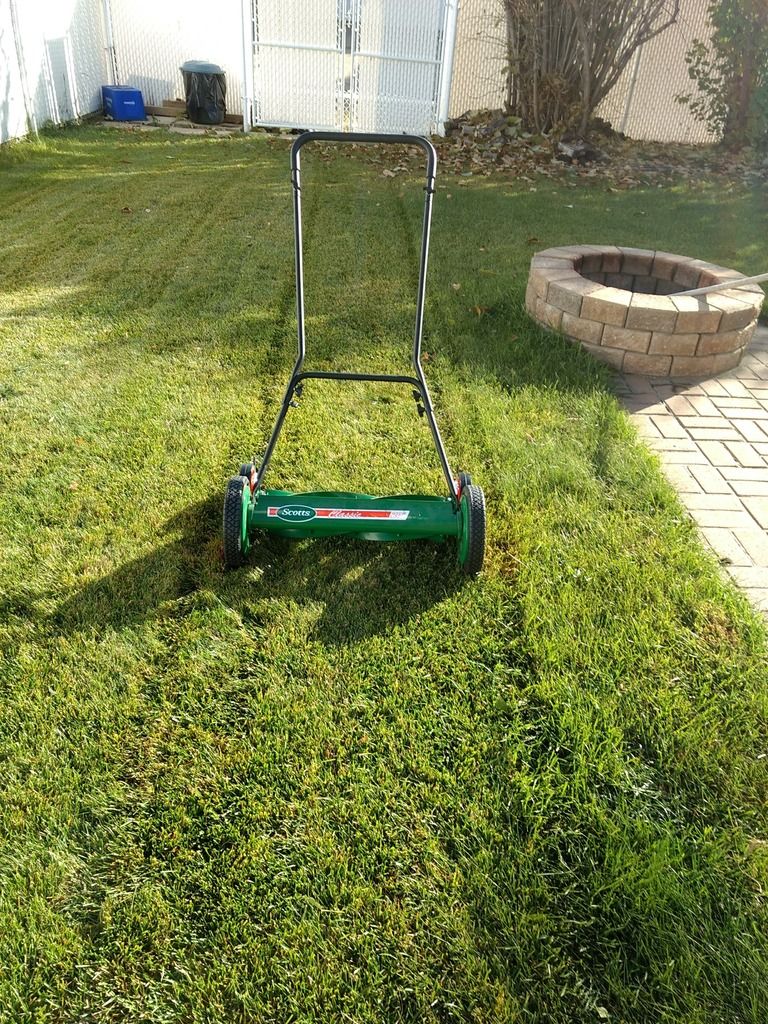 Backyard done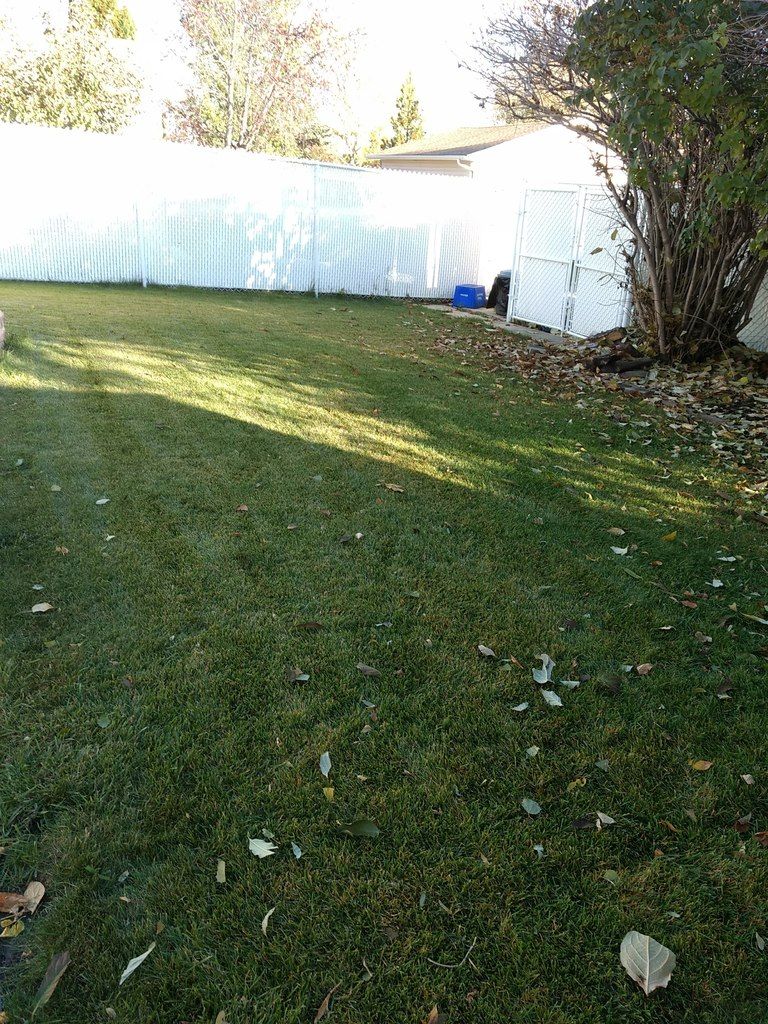 Front yard done
I figured I'd get this one now and wait till the Spring to get a gas mower. But I might just change my mind and use this one. Great for mulching! LAst time I used one was when I was 10 years old cutting my Grandfather's lawn in the Crowsnest Pass. Anyone else using these?