One guitar, and the other 'G' is for Grandson. Went to Brandon's final adoption hearing, and it's a done deal --Approved! He's really into music, and wants to play every instrument he can get his hands on.
The other 'G' is the Yamaha FG-331 that I purchased thru the forum, from member "hedzup".
The court appearance conflicted with the delivery of the guitar. Brandon found out I was expecting a guitar delivery, and the importance of the proceeding, to me, was not lost on the 11 year old. That was
very
cool. No sooner got home, and the guitar came. (I never believe the Canada Post tracking info, and this was no exception. BS from start to finish.)
As far as a comparison, between the Taro vs Yamaha? Even tho the Taro was cool, and I played it almost exclusively for a week -- it's at the farm, doing campfire duty. It's not Brandon's first guitar, it was given to the
family
for all to enjoy & to commemorate the family significance of the day.
Mom
gets to make the rules. Just so he doesn't forsake his Uk'e, and his school lessons. It was appropriately priced for a campfire
learner
. Fell just a touch short of a first guitar/keepsake quality/condition.
The Taro was pretty, but there really wasn't much of a decision. Straight out of the box, the Yamaha proved to be the winner.
The Yamaha sounds great, plays great, and it's really nice for old shoulders.
There's none of the 'neck reset' worries I've read so much about when people post for advice on possibly purchasing an old Yamaha FG. Action is great. Saddle is already ramped (looks factory?) The bridge is fairly meaty, so I don't think it's been shaved.I have no doubt this guitar will be around for another 35 years.
No OM or OOO Martin to compare it with, but I don't really need to. On it's own I'll give it a +1 for a real, & affordable small guitar recommendation. The neck's fairly chunky, with a bit of a V feel. Small hands will have to put their thumb behind the neck instead of the beginner (choke) grip. I did not notice the notorious cramped nut/string spacing. Nut may well have been changed out when the stock saddle was replaced with bone. Needs replacing as it missing a substantial piece adjacent to the low E.
It won't replace my L series, as top dog, but I am really becoming a fan of smaller-sized guitars. It just might get played more than my other guitars put together. I'll
never
be without a small guitar again. ☮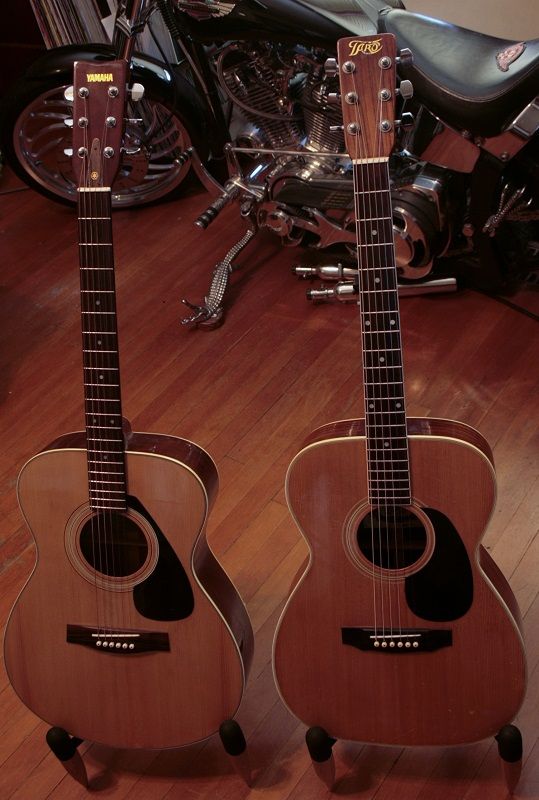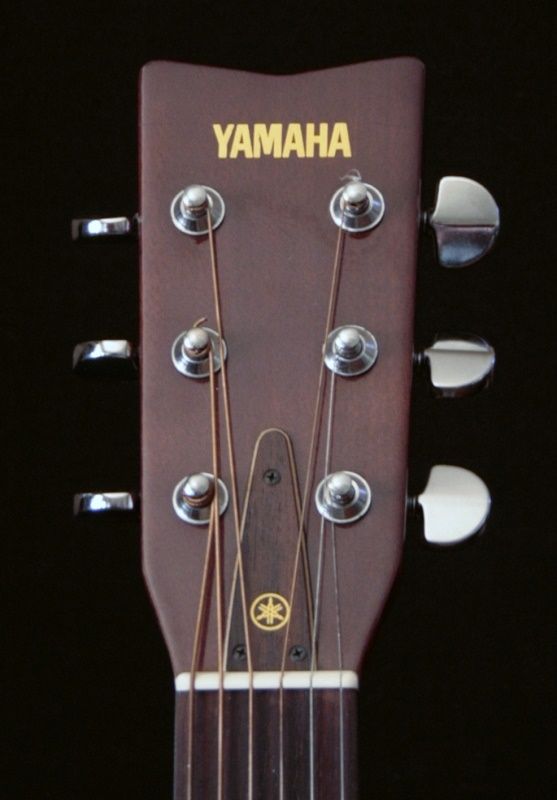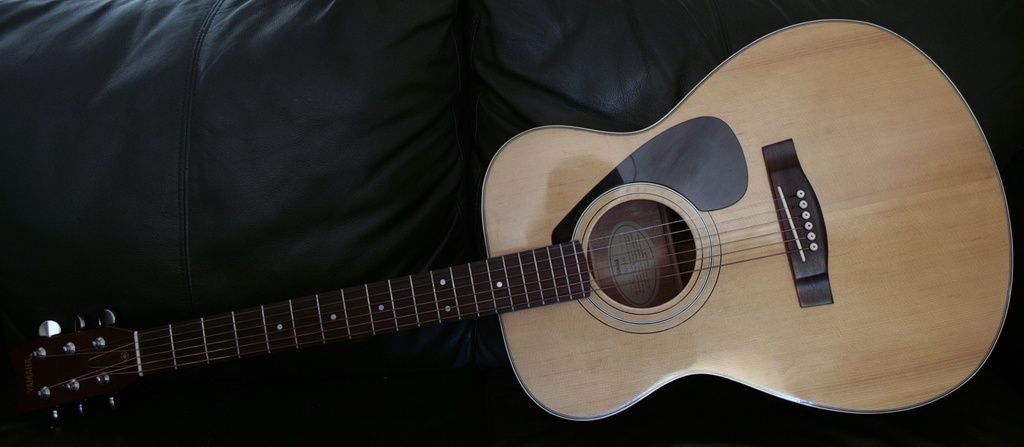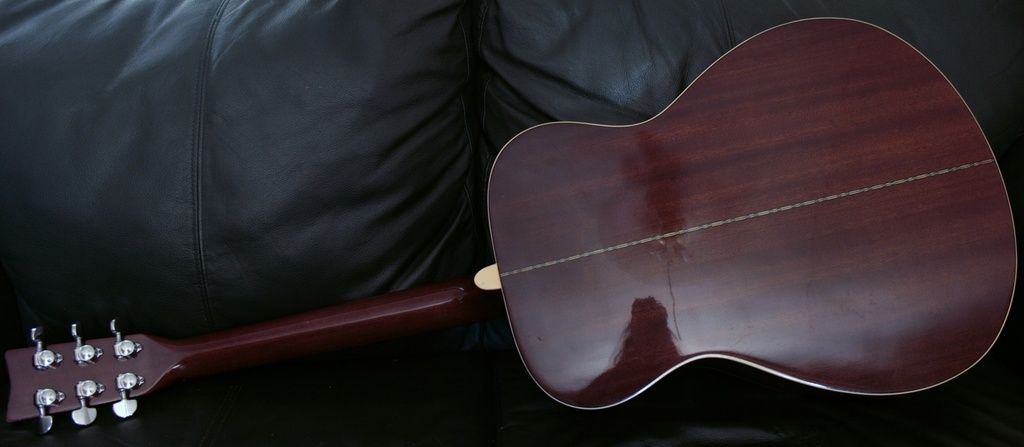 I wasn't able to find published
spec's
, but here goes. Produced in Taiwan, oval tan label, introduced 1977 - discontinued in 1981, mahogany neck, closed chrome 'Yamaha Japan' tuning pegs, rosewood finger board, 20 fret with 14 clear, laminated spruce top, laminated mahogany sides & back, dark tortoise shell pick guard, truss rod adjustable at nut, body 19 3/8 x 14 7/8"wide & overall length 39 7/8".
Oh, and it sounds like a guitar. It doesn't sound like a
small
guitar. Pleasing.