Discussion Starter
·
#1
·
So I picked up this Greco Les Paul from Far East Guitars in Japan. I just love the look of plain tops. The colour is a kind of honey burst with a dark cherry back.
I'm not sure exactly what model it is since it doesn't have a serial number on it. I researched it before buying, and it seems like Greco did put out some guitars in the early 90s with no serial. They were either made in Korea by Cor-Tek (lower end) or in Japan at the Tokai factory (nicer).
If anyone is knowledgeable about Grecos, I wouldn't mind hearing your thoughts on what that guitar actually is.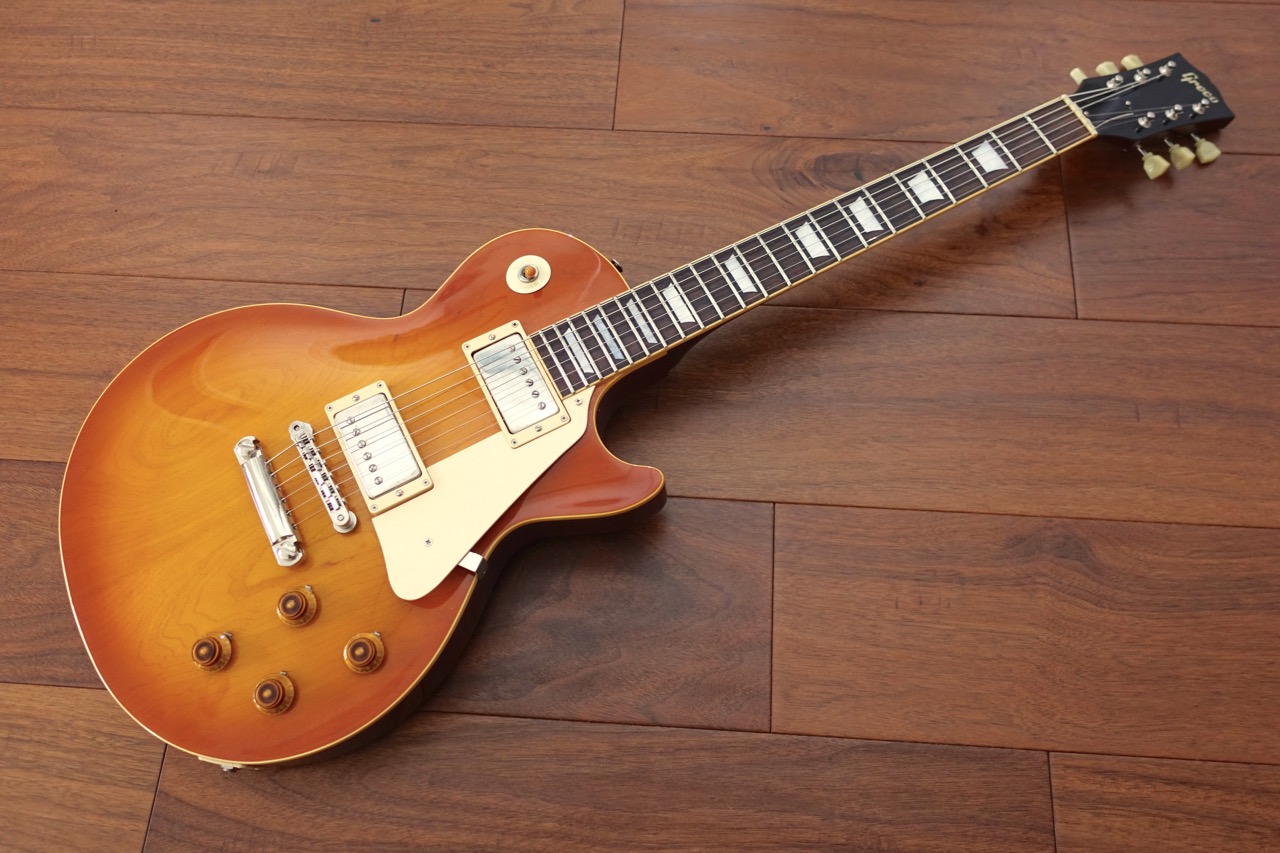 Here's a couple of shots of the cavities and pickups. I'm not a Japanese guitar expert but the square routing holes and wiring channel appear to be typical of Tokai made guitars. I took a chance and ordered it on that basis since it was priced like a Korean one. As it turns out, it's a very nice LP. I'll never know if it's actually MIJ but who cares, it plays nice and looks the part