Discussion Starter
·
#1
·
(I've actually had that one for a little while now, but finally made time to take a few pics and share this latest acquisition)
I decided to pull trigger on a new one sight unseen since they don't seem to come up used very often on this side of the border. I had asked around here about Hallmark a few months back and didn't get much feedback, so here's my take on this guitar.
My understanding is that the bodies are made in Korea then shipped to Hallmark for the paint and fret work. The hardware and pickups are all custom made by Hallmark. The finish work is nicely done; not perfect but the colours are unique and really pop in person. Mine is called 'Surf Pearl' and fades from a candy apple blue to a seafoam green to pearl white, with a hint of sparkle. I didn't take a pic but there is a burst on the back and neck as well. The pickups sweet; quiet and very punchy. The neck is on the thin side, which I personally like.
The really star of the show here however is the trem. That was the main reason I was looking at the Custom 60. Safe to say it did not disappoint. The hardware itself is solid and well machined. It is responsive, smooth and perfect for those surf wobbles and flutters. Stays in tune perfectly (the zero fret helps I'm sure). I've tried every trem out there: JM style, bigsbys, les trem, Strat, floyds, etc. They are all nice in their own right but this is by far my favourite. If you're into trems, this is just beautiful.
The only negative about this guitar is that for some reason the truss rod can only be accessed by removing the neck pickup, which is kind of a pain. So far the setup has stayed pretty consistent, but as with all my guitars I'm pretty sure it will need adjustment at some point with the humidity swings.
Overall, I'm quite happy with the Hallmark Custom 60. It's not exactly a cheap guitar (999$ USD + 60$ shipping, incl case) but for what you get I think it is very reasonably priced. Also props to Bob, the owner, for being really great to deal with.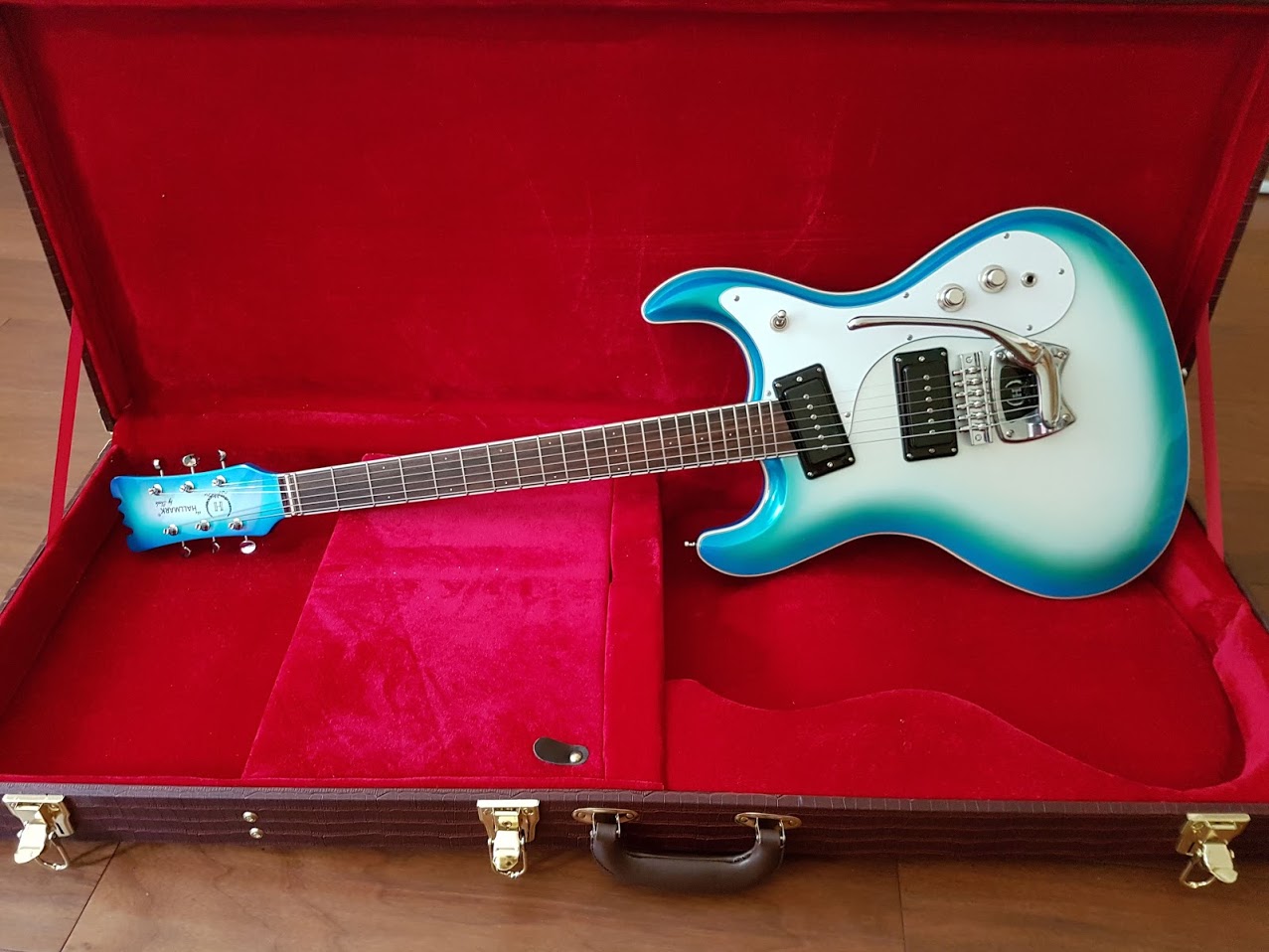 And a close up of the trem: