Discussion Starter
·
#1
·
Went in to L&M this morning to pick up an MXR 108 10 band EQ. Left with a Squier CVC Tele burst, a hard case, and the pedal. It was sort of spur of the moment but not really. I've been looking for a used Squier and none are listed locally except for a Lefty. One of my main things when considering this was the fretboard being rosewood and the 60's neck profile. So after about a half a year of checking out all other options, I just picked this one up off the shelf (they didn't have em in the store a bit ago), and sat down without plugging it in to play it. Could tell right away but the sound and resonance that it was a no brainer for the price ($600). So I said screw it, I'm done with searching and I bought it outright, with a hard shell case by Yorkville and the MXR EQ.
Plays and sound fantastic both clean dirty through 2 different amps...Fender BJ and Blackstar. Besides what I've read online and tried, I know a keeper when I play it. Still needs a setup which will be free, but just a few minor adjustments (the high E string is a little weaker/slightly lower volume with the pickups). But other than that, fit and finish are outstanding to my full surprise, even though I had read the same ad nauseum elsewhere, and here for that matter. It's a beauty IMO. Here are some pics: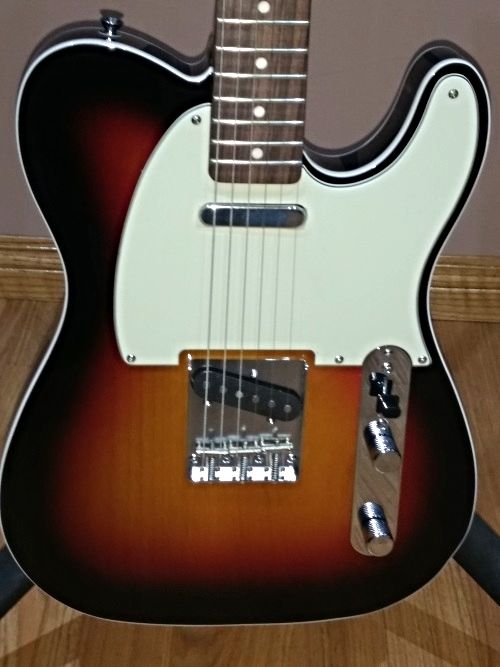 Absolutely flawless on the guitar finish and beautiful double binding.
Alder body BTW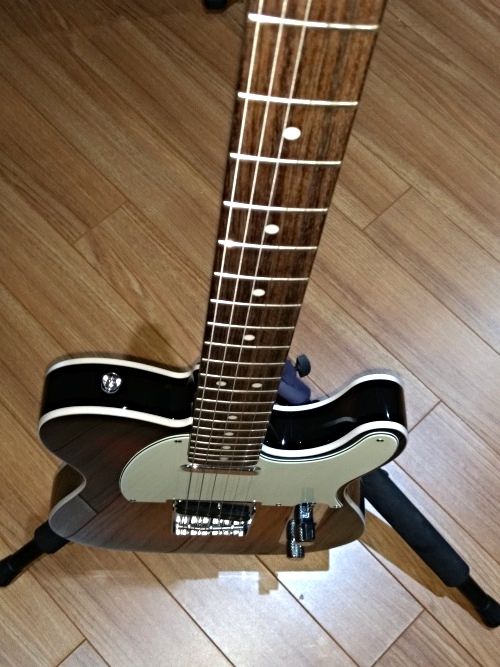 Flawless deep colored Rosewood fingerboard and Maple neck. I may remove some of the Poly on the neck at some point....very lightly of course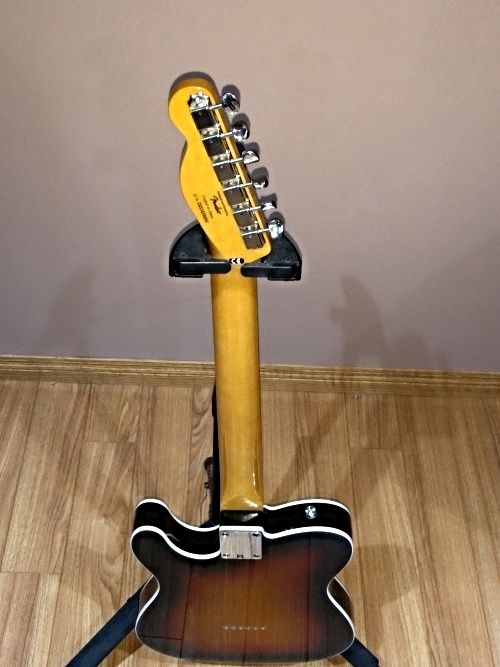 Tuners seem pretty decent. The neck feels fantastic in my hands. I'm also assuming that there may be a couple of minor upgrades involved at a later date re: 3 way switch, pots etc...but that's a while away right now. I'm gonna give it a good beating first. Heh.