Discussion Starter
·
#1
·
Neil Diamond quits touring due to Parkinson's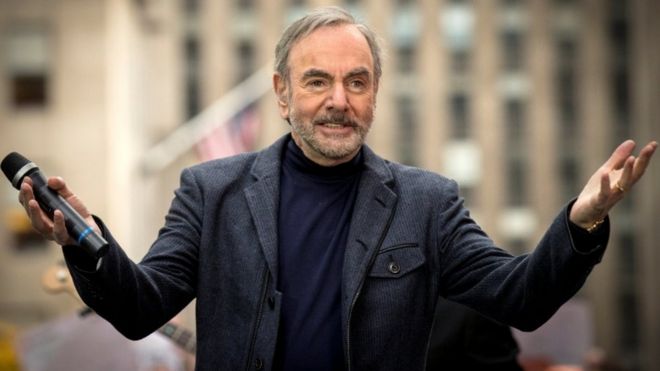 Image copyrightREUTERS
Image captionNeil Diamond's concert career spanned half a century
Singer Neil Diamond has announced he will retire from touring, after a recent diagnosis of Parkinson's disease.
Diamond, who turns 77 on Wednesday, cancelled his March tour dates for Australia and New Zealand on medical advice.
The Solitary Man singer was midway through his 50th anniversary tour.
In a statement he said he took the decision "with great reluctance and disappointment".
"I have been so honoured to bring my shows to the public for the past 50 years," he said.
"My sincerest apologies to everyone who purchased tickets and were planning to come to the upcoming shows."
Parkinson's is a progressive condition in which the brain becomes damaged. It can lead to tremors, difficulty moving, speech changes and eventually memory problems.