New old guitar synthesizer day. Awhile back I was thinking about the old gear I used to use and this memory was triggered by a post on another forum. They were mentioning the old Roland GR-50 guitar synth and that brought back memories of when I used to own one from 1988 until 1993. I ended up selling it because at the time I found the tracking wasn't very good but as I thought about it some more I also remembered that my playing technique back then wasn't quite as refined as it is now.
Just out of curiousity I decided to check out Craigslist and Kijiji to see if anybody was selling one in the Toronto area. I found a person in Mississauga who was selling one and I contacted him. However, after a few e-mails he changed his mind about selling it. Then about 2 weeks later, out of the blue, I received another e-mail from him telling me he's changed his mind and is willing to sell it. After about 3 more e-mails we settled on where we going to meet so I could buy it. On Sunday I went to Mississauga (Clarkson GO station) and bought the GR-50. He's kept this in excellent condition. You wouldn't know it was almost 30 years old. He even included a GK-2 pickup and the Owners manual. Here are the photos I took earlier this evening:
Front View
FC-100 Foot Pedal
The top of the GR-50
GK-2 Pickup and Sound Library Memory card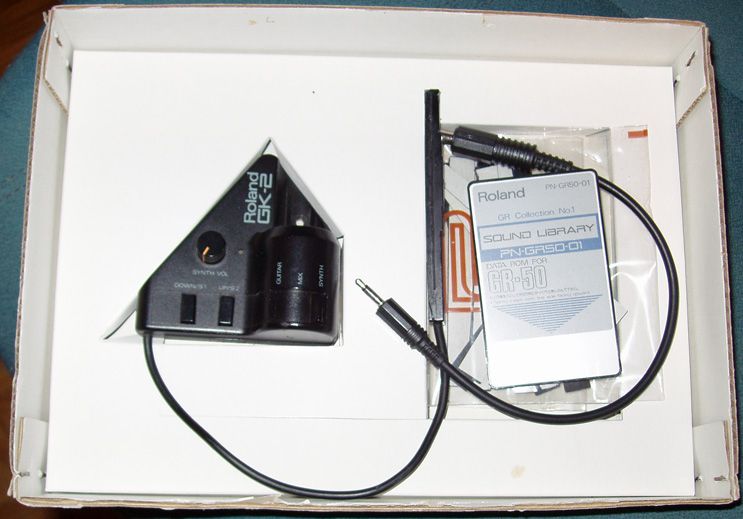 Owners Manual and Tones Chart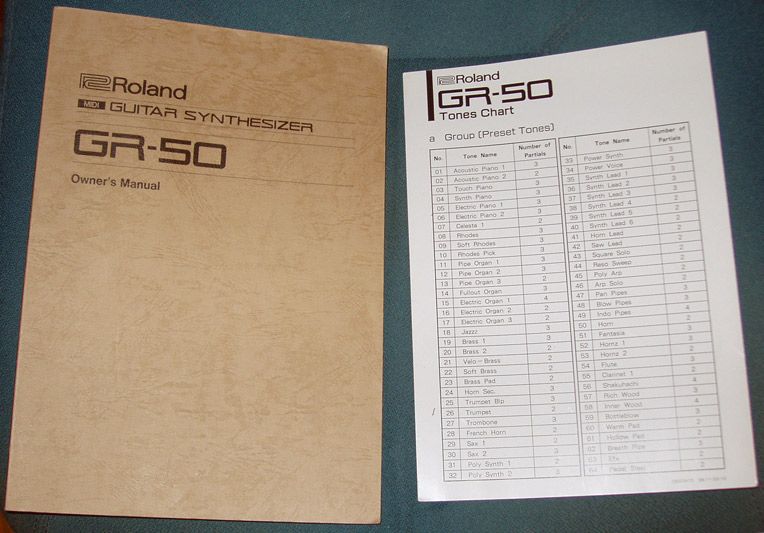 Unfortunately I haven't had time to use it yet but I'll be checking it out tomorrow.