Couldn't resist. The guitar, or the title. Sorry.
It's no Hercules stand, and the strap's a putrid green nylon thingy.
Made by Matsumoku (thanks zontar) in the 70's?. First look it's solids, adjustable truss rod, and has a crafted look, rather than a manufactured look. I've read that the guitars were made when about 60% of the process was still done by human hands. Skilled hands at that. Japanese hands. Greco, Ibanez, Yamaha, Vantage, etc., & lawsuit-type mitts.
Action's a tad high, there's lots of obvious wear, but nothing too ghastly -- once the Jag' decal, and the Garfield decal were removed. It was the dirtiest guitar I've ever held.
25 year-old strings. There's still something pretty about the sound tho.
Cleaned up ok. I'll put new set of strings on it, clean the interior (to verify the rosewood is/isn't solids) and see how we get along before deciding where it fits in. Depends how adjustable the truss rod really is, but there may be some shaving, ramping & bone in my future.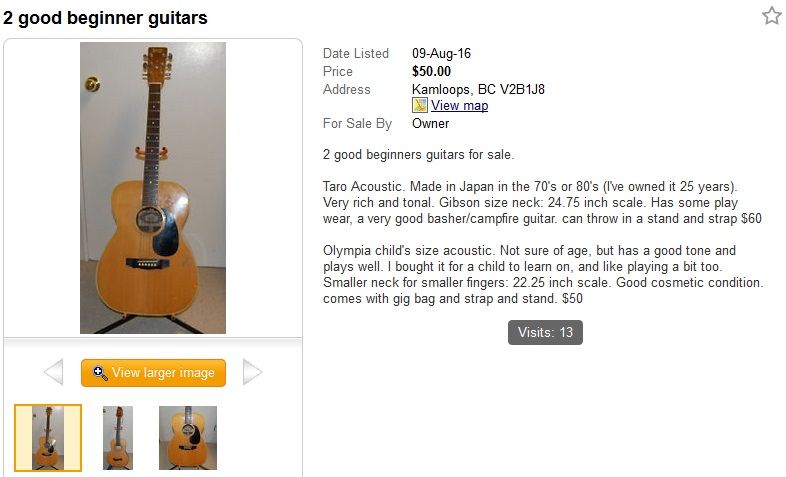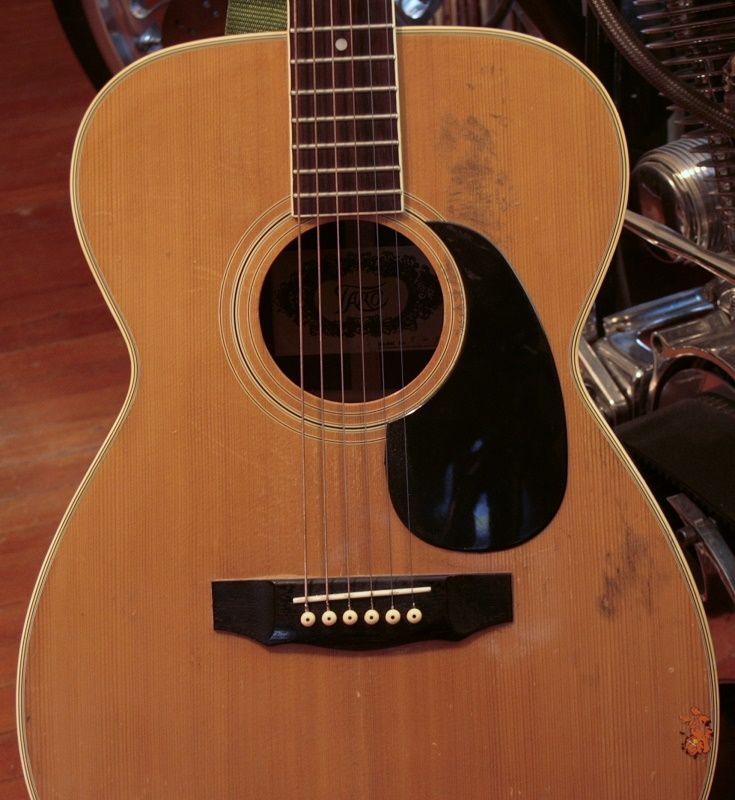 Can you believe a guy got ahead of me, and
passed
on this
beauty
? His wife's probably still talking to him tho.
Poor bastard.