Discussion Starter
·
#1
·
Things change. We all know that. But I have been in a turmoil lately and have been switching my live rig, gig by gig for the past year.
Last Saturday I put together what I think was the best solution for me in years.
Here it is.
It is a two amp setup. With my main amp being a Kingsley Deluxe 30 into a Two-Rock 1x12 cab loaded with a Celestion G12K-85. The second is an old HiWatt 50 watter going into a Sound Motion 2x12 Leslie style cab. My pedalboard is (in order of chain) Boss TU-2 tuner,Seymour Duncan Pickup booster (for a clean boost), an old Rat, EH Big Muff, Boss DDL, Budda Wha, Digitech Expressor pedal and then into a Radial Tonebone A/B/Y switcher.
The small Roland amp on top of the Sound Motion cab is for my acoustic guitar. I use it as a preamp and monitor. I shape the EQ and effects and then go post EQ and effects into the board.
Here is a couple of pix.
What is your latest live set up? Show us some pix.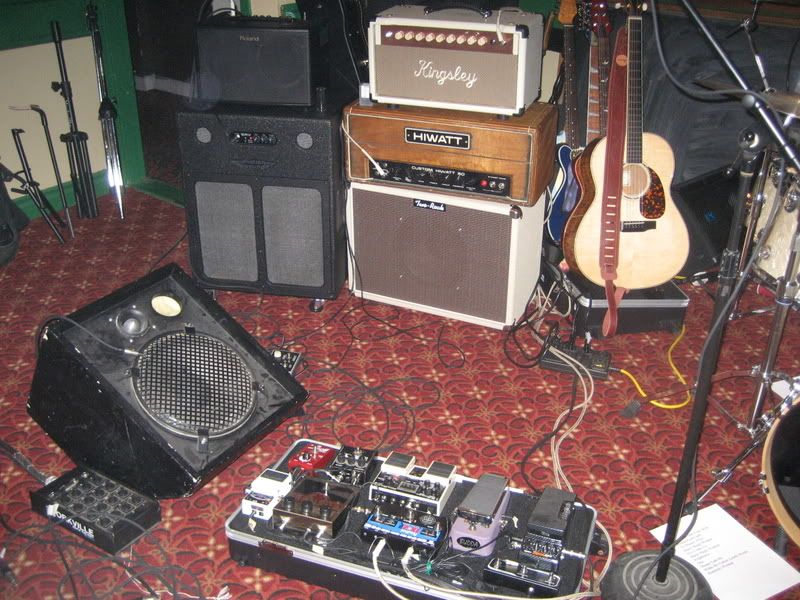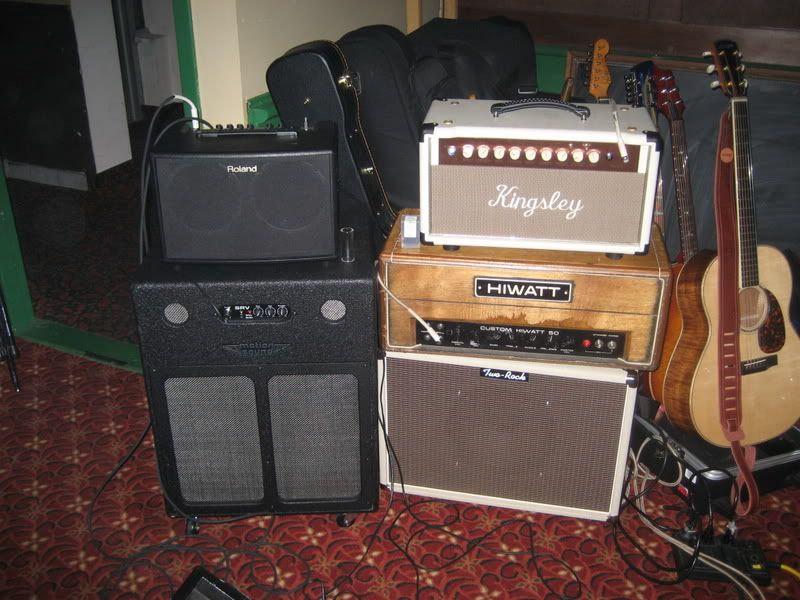 cheers
Pete