We were entertained by the Lorne Lofsky Trio this evening at the Jazz Room in Waterloo.
It was certainly a huge personal highlight for me to see such a famous Canadian jazz guitarist perform live.
The drummer, Ted Warren, and (acoustic) bass player,Kieran Overs, were superb musicians.
His gear consisted of this Ibanez Roadstar II guitar (a great jazz box if you have his skills), a cable and an old, orange Roland Cube.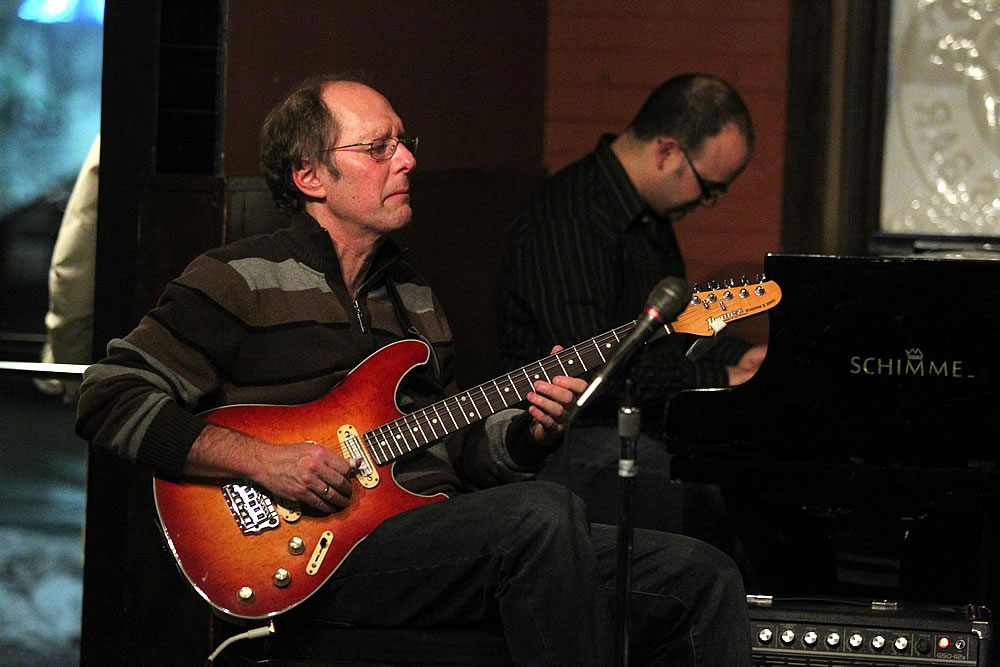 With Oscar Peterson...