Hi guys,
I just wrapped up my first ever guitar builds and thought i'd share some pic's here as well showcasing a pictorial of the entire process.
For this build I used plan's I purchased from Bartlett guitar parts, along with close measurements of my '56 Junior, and fellow forum member Swervin55's '55 junior.
Hope you enjoy!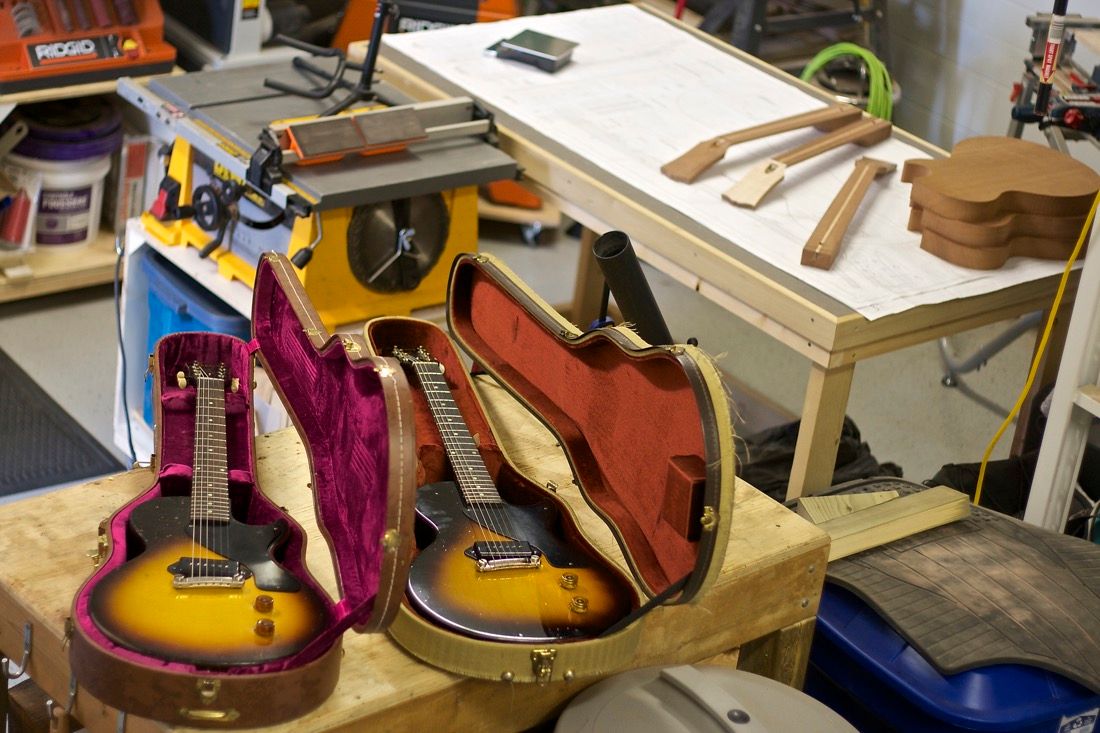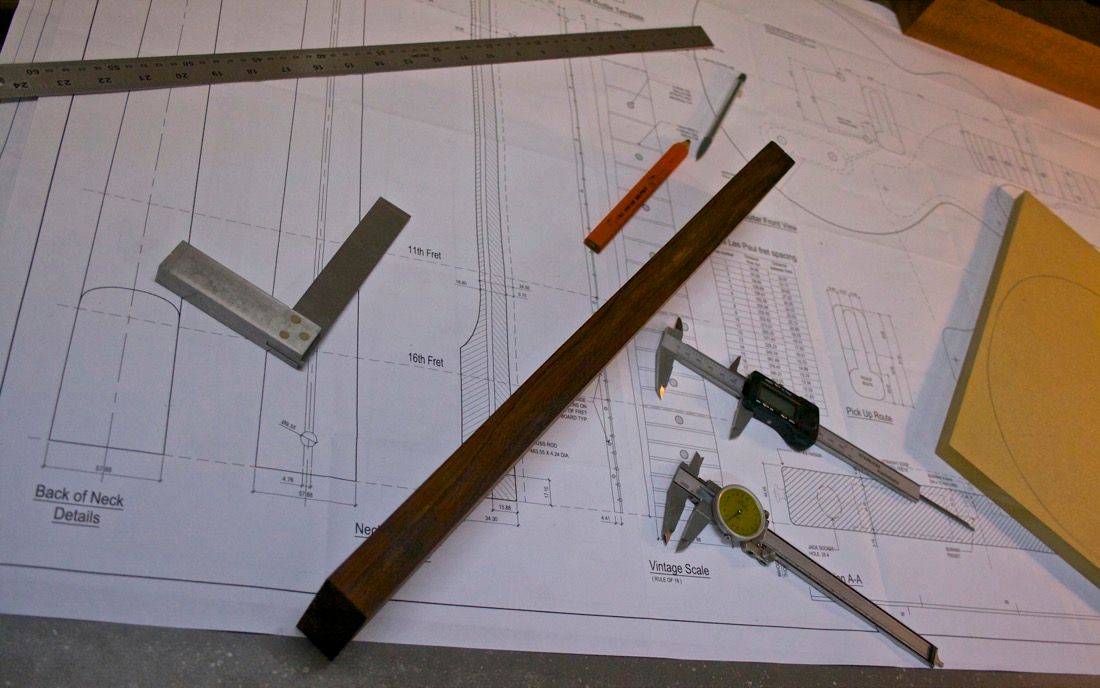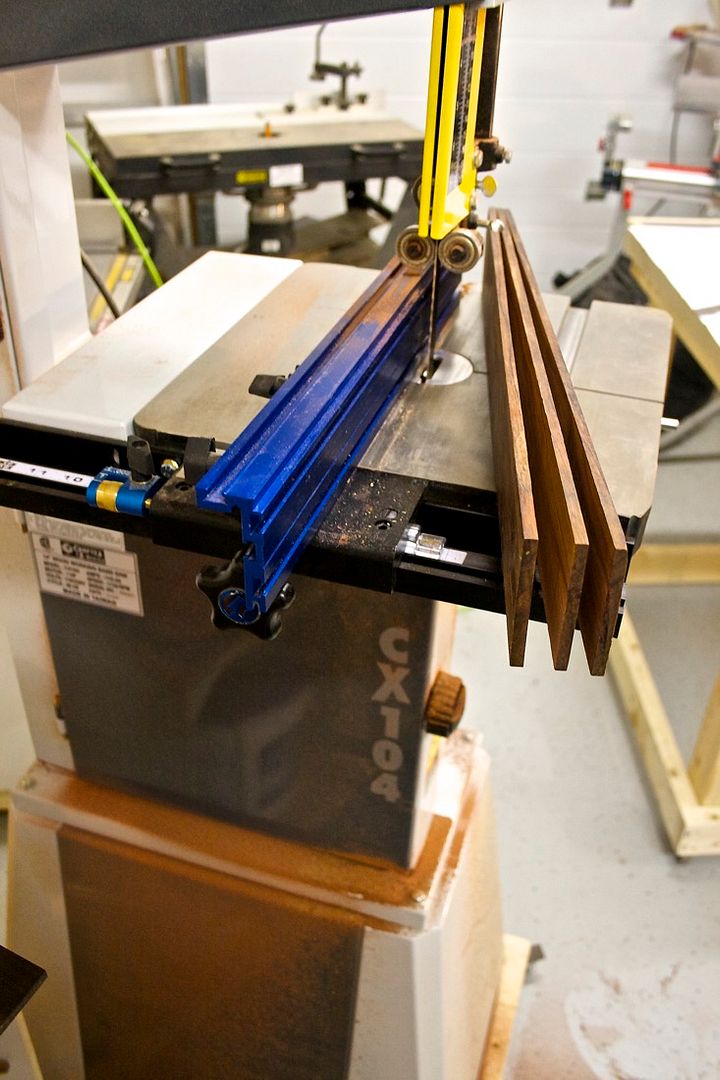 Using a granite countertop I flatten the back of the board. I found I was able to get the truest dead flat surface using a belt sander belt cut open, onto of the granite.