Discussion Starter
•
#1
•
I went to highschool with a guy that made guitars for a living. He stopped making them a few years ago and now just does contract work for guitar making companies instead (godin, larivee I think).
He called them 'gould' because that is where he lives. I think there is a California guitar maker that has the same name...
I bought a couple of his guitars. They are extremely well crafted, high end guitars. He used to sell them for $3000 + US - mind you, he didn't sell enough to make a good living at it either...
Still, fabulous guitars and the most impressive aspect of them is the remarkable trem system that he designed. It has no springs, is all mechanical, and so sits as a fixed bridge when not in use. It is by far the best system I have seen/used. I am not a fan of floating bridges...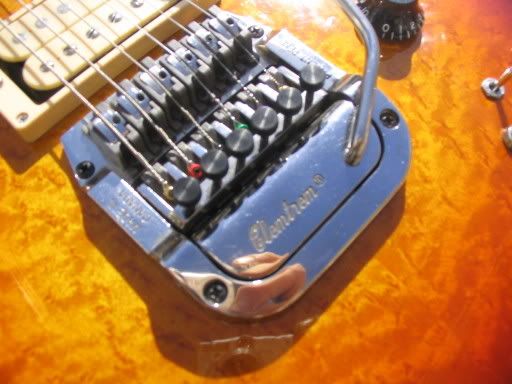 anyone else have experience with Gould guitars