Discussion Starter
·
#1
·
My favourite guitar. I dont know what I would do if anyone ever took it away from me. Lets start off with the specs.
-Alder Body
-21 Frets
-Made in Mexico
-2 Single Coils, 1 Humbucker
-2005 model
-Rosewood Fretboard, Blue Agave colour, Polyutherane finish
-Standard Tremolo
-Standard Fender pickup switching
This guitar is about as versatile as it gets. Its got the HSS setup, so you can play harder stuff like Zeppelin, Black Sabbath, or even death metal, when you can also play stuff like Jimi Hendrix, Pink Floyd, Stevie Ray Vaughn and other single-coil players.
It is also a real fender guitar. Not a SQUIER (sorry squier fans). This guitar has no trouble staying in tune (unless you go Van Halen on the wammy bar). Also, it is coated in a POLYUTHERANE finish, so it will never ever fade (like those arctic white strats that turn yellow in 2 years).
Below are some pics of my Strat.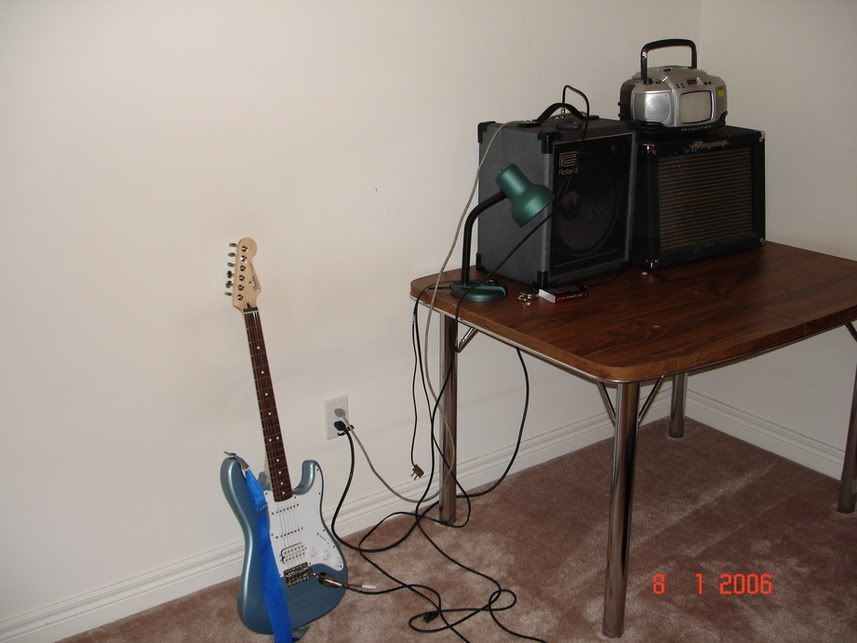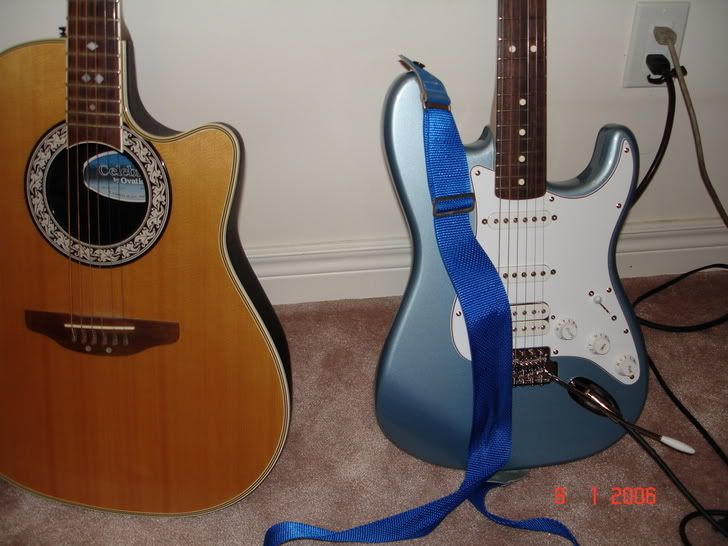 I give it a 10 out of 10