Discussion Starter
·
#1
·
Hi All
Just thought I'd let those of you that might be interested that Domenic's original Tele is on display at The 12th Fret in Toronto.
This guitar is Canadian music history personified. Dom used this all through his tenure with the Mandala, Bush and The James Gang before switching to his B.C. Rich Seagull. This is the guitar we used to talk about back in public school. Wondering what switches did what and how did he get all those sounds out of a Tele.
This was a real special treat for me as Dom was one of my all-time greatest influences and a very sweet and gracious man. I even did a very similar thing to a 59/60 Tele of mine just a couple of years ago.
If you get a chance, drop in and see this fantastic Frankenstein of a Tele. And if you can corner Grant McNeil (owner/operator of the Fret), he has some wonderful stories of Domenic and the guitar. Grant did a lot of work on that guitar through the decades.
Here are a couple of pix of this legendary axe.
P.S. the guy with the Sh*t-eating grin is me. Happier than I could be to just hold and play that baby for a moment. (of course I played "I Can Here You Calling")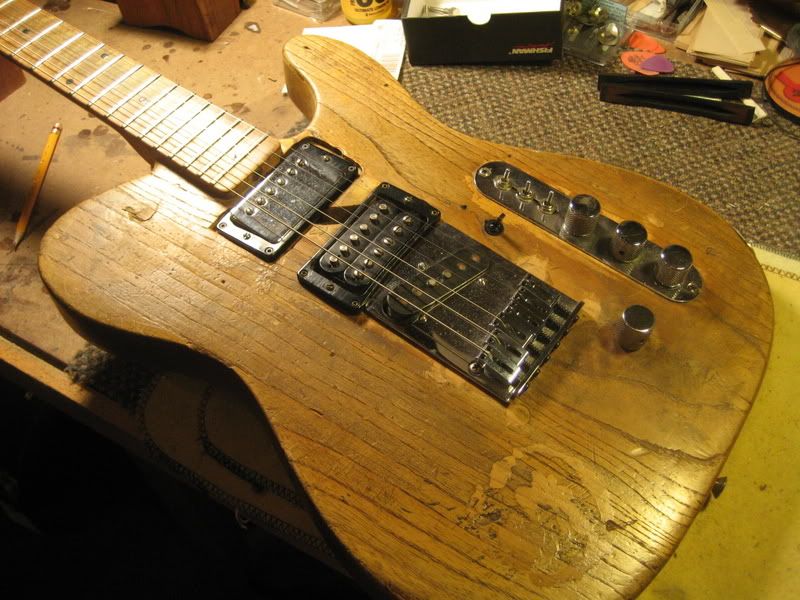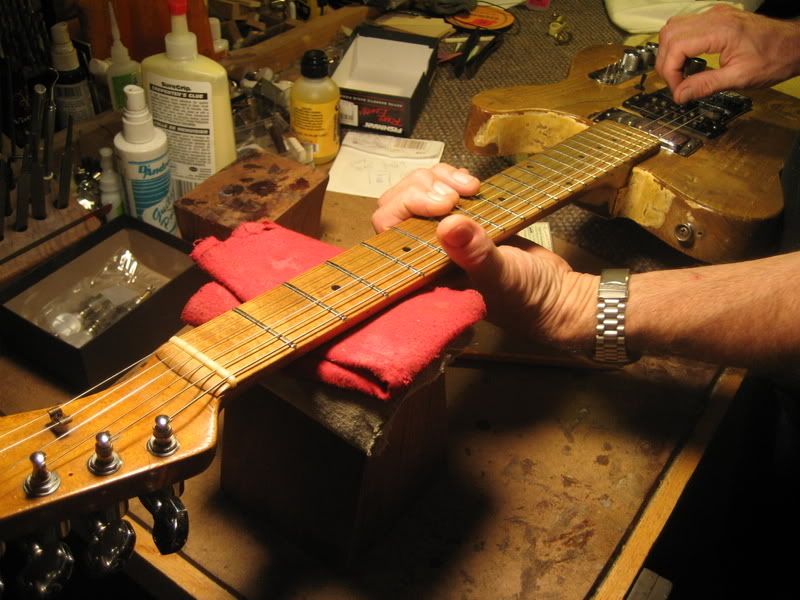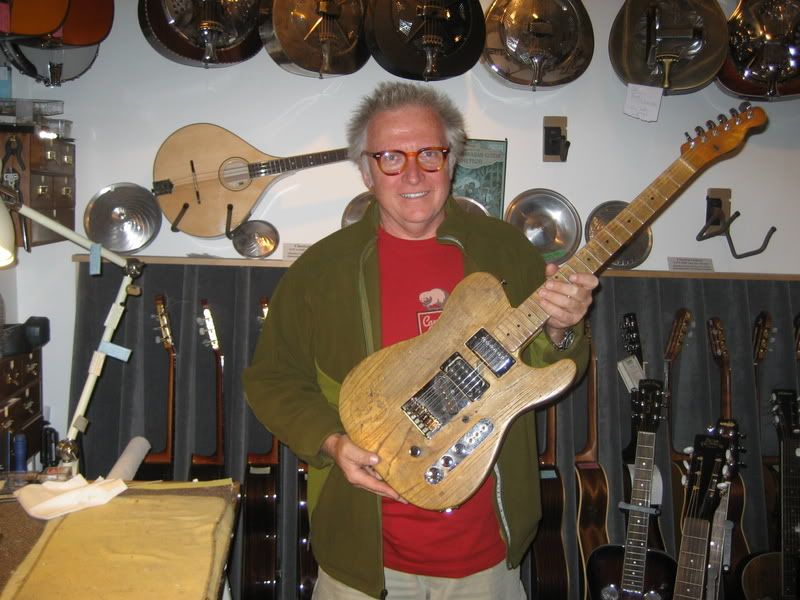 Cheers
Pete