Canada Post Expedited typically is in the $10-12 range and includes tracking and insurance, with pretty quick delivery.
Don't forget -
no deposit required - payment on inspection of pics of finished build
many many customization options included in basic pricing
many many circuits available - my 'library' and experience extends well beyond those that are listed in inventory or anywhere in this thread. If you don't see what you are looking for, PLEASE ASK!
For example, I was recently contacted and asked about a boost ala SHO. Sure enough, I can do that - it's almost done, see Pirate Boost below.
Almost ready to go is General Mayhem #2. It will be a Bosstone clone WITHOUT clipping diodes, which makes it louder and fuzzier. I haven't finalized which additional mod I am going to put in it, but am thinking diodes on a 3 way switch for none/symetrical/asymetrical....but you could specify something else if you act now
Pre clearcoat: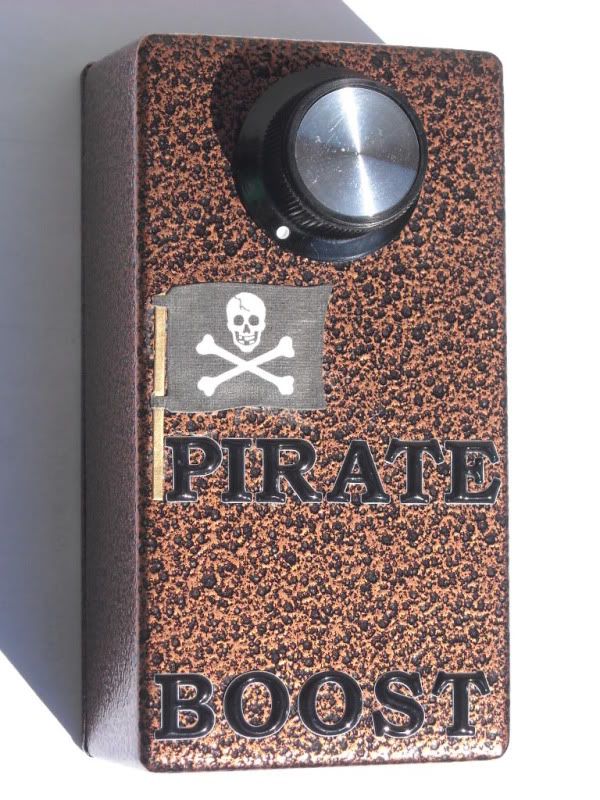 Now nice and shiny, with GM#2 box.