Discussion Starter
·
#1
·
After a couple of misfires due to nitro/humidity issues, (first try turned into a pinkburst
) I finally have some color on my Les Paul clone.
To refresh your memories, here's what we started with: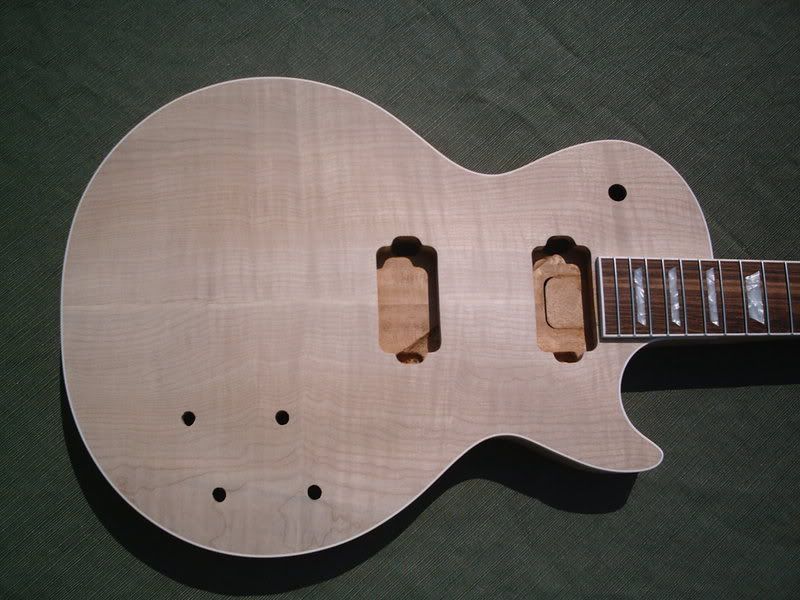 and this is what we have now: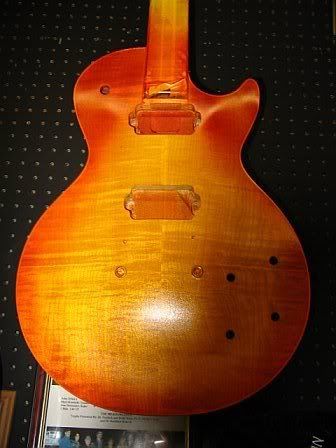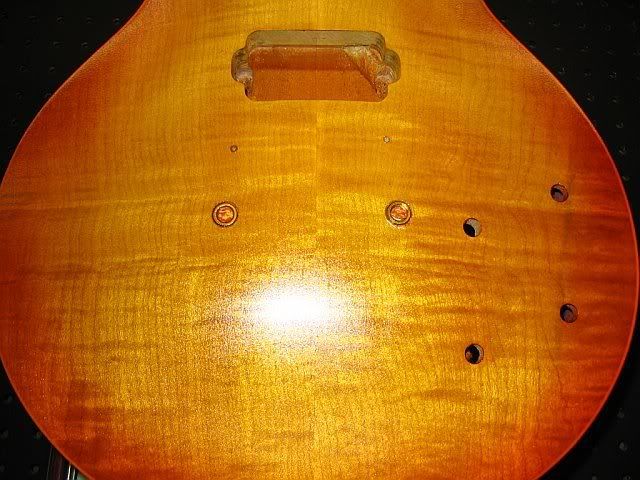 The camera flash kind of distorts the color a bit and wet sanding/buffing will tone it down as well, but I'm real pleased with the results so far. It has a kind of Jimmy Page #1 vibe to it I think.