Discussion Starter
·
#1
·
Hi People. I promised a few members I'd create a Build Thread for the guitar I'm building.
It's Rick Hubka here from Chemainus BC on Vancouver Island. I just retired 3 months ago and it's time to have some fun!!!!
I've always been a Queen and Brian May fan but the recent release of the movie Bohemian Rhapsody pushed me over the edge. I wanted to build an authentic copy of Brian's Red Special.
If you'd like to see a Red Special guitar made step by step, follow along. I do you my own CNC machine for wood carving. 5 years ago I built my own CNC machine because... I wanted it to make my guitar necks. The guitar can still be made with a router and other tools. It just takes longer.
I bought this book a few months back that brian co-wrote in 2014. It has a wealth of information on how the 1962-1964 homemade build was done.
I obtained the files for the plans here:
Plans | Red Special Library
for only $7.80 US. A steal.
The metric plans come in PDF, DXF, STEP, SolidWorks and Fusion 360. Wow!
I'd like to use Fusion 360 but... I'd have to become an advanced user over night. However, I am proficient in Vetric Aspire so...
I figured out how to get Fusion 360 to convert mm to inches and saved a copy. Easy. Next I split out the drawing into seperate components and saved them separately. Then I learned how to select the objects I wanted and saved them as drawings that I can export to DXF. Then I import the DXF into Vectric Aspire. Now in Aspire I have spent 50 hours so far manipulating measurements, creating toolpaths and creating a 3D model of the 3 connected holes for the Jack Plug.
Next I have to learn how to model the Red Special neck in Aspire and using this tutorial:
Making a Guitar Neck | Vectric
and others that could take another 100 hours. Yikes!
The Red Special (RS) Body is made up of 2x layers of 18-19mm blockboard (pinecore) these have solid Oak sections inserted to add strength which holds neck, tremolo, neck. The blockboard is hollowed out with a router or CNC, 16-17mm deep, so you don't go all the way through, the only totally through cut is the electronic chamber, some of this is under cut with the router/cnc.
The next layer(s) is mahogany veneer, which covers the entire body.
Brian and his dad got their blockboard from an old Oak dinning table they had. Maybe 100 years old now. Oddly enough I could source blockboard from the UK, but could not source it locally here in Canada. So like others who insist on an authentic build, I will make my own blockboard from pine wood and oak veneer covering layers.
I cut up enough pine blockboard wood for 2 guitars which means 4 layers of blockboard.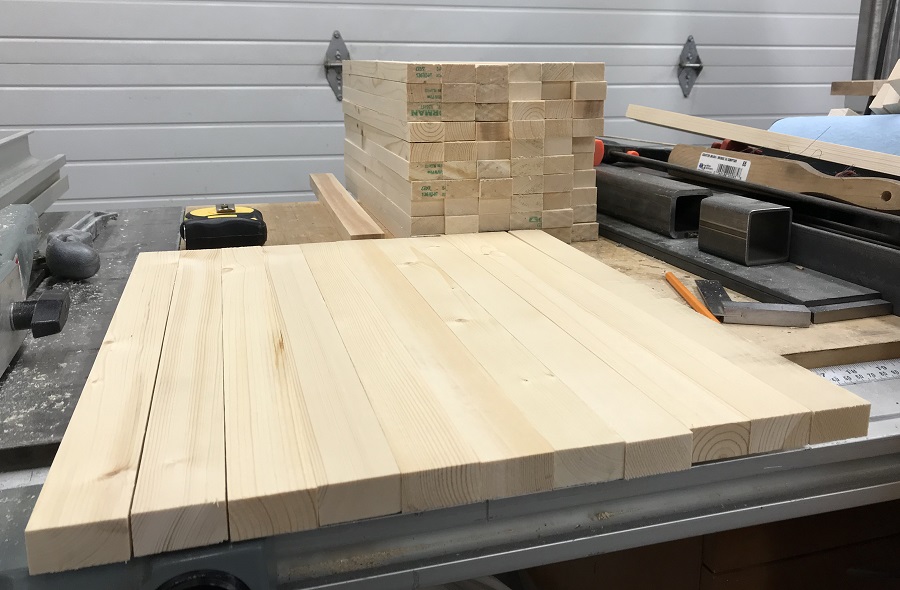 Once glued the blockboard pieces get a layer of oak veneer top and bottom that will never be seen later.
Later I even have to glue a 6 pence coin into the electronics cavity later that will never be seen.
Brian and his dad had never built a guitar and had no $ or cool tools like us. It's totally amazing what they did!!!
So... Just saying to do an authentic build requires I pretend I am in the UK in 1960 with no wood sources or modern tools at times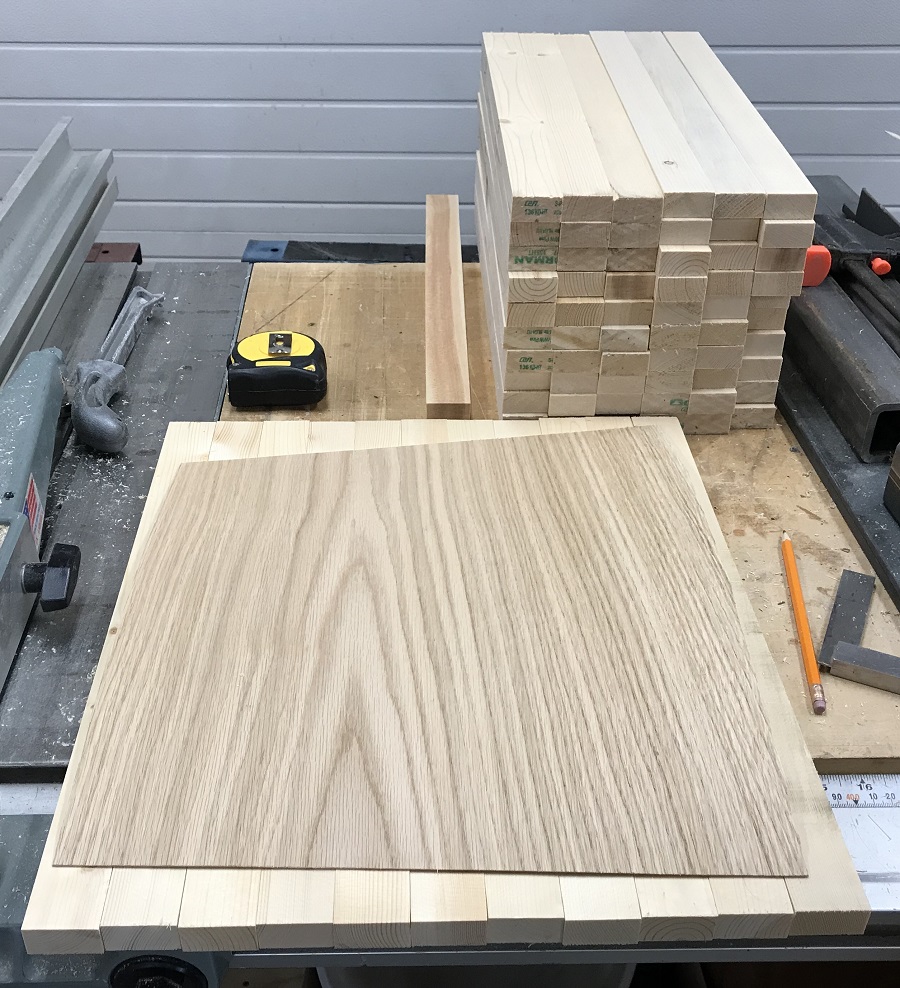 Glue up 8 half layers of pine wood (alternating the end grain to minimize warping).
My planner is 13" wide and my pre-CNC pineboard width must be 15.5" to I need to glue up the pine in half's requiring 8 glue-ups for 2 guitars.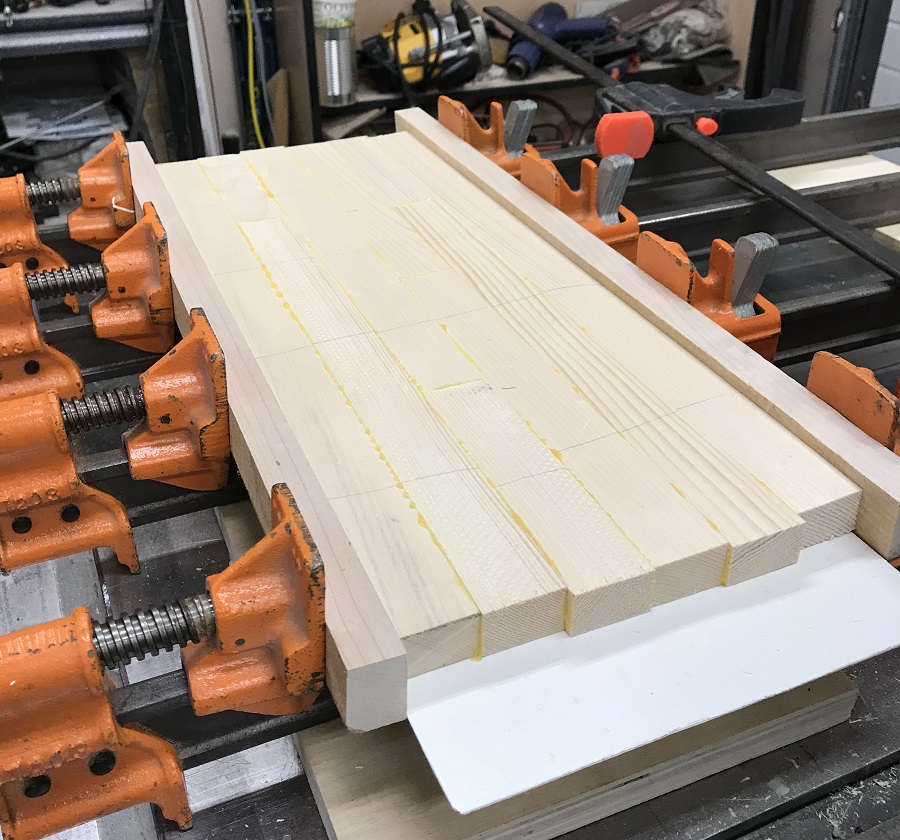 I cut out all large knots and made the pine pieces various lengths for authenticity.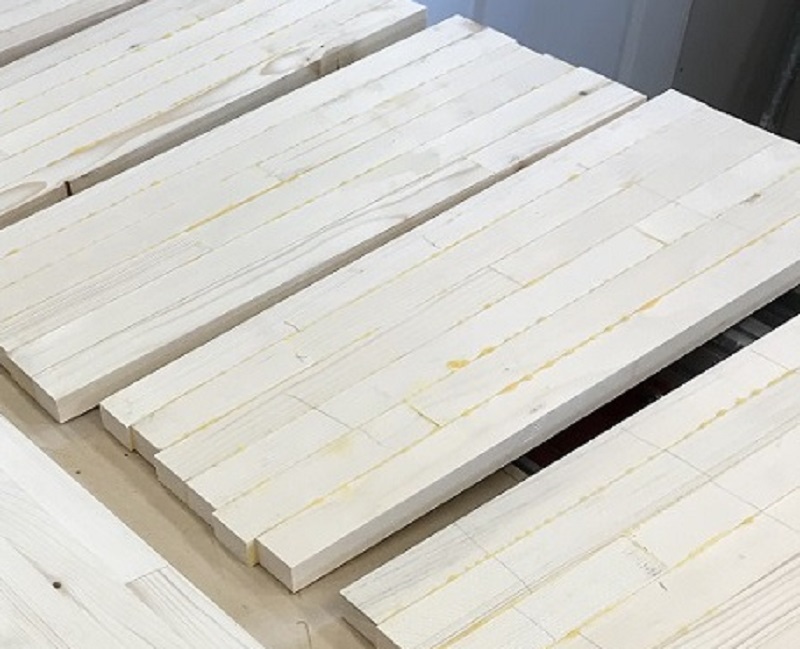 More to follow in additional posts...