Discussion Starter
·
#1
·
Just thought I'd share this bit musical history with you all.
Guitar Centre Hollywood, has on display Blackie. Eric Clapton's mongrel Strat that they paid almost one million dollars for. Yes just about 18 inches of air and some bullet proof Lexan between me and.....
Well, you get the picture. They had some security company that does this for rare and expensive diamonds build this display case. Bullet proof, Fire proof and bolted to the joists of the building. Ain't no one getting out of there with that sucka'
Pete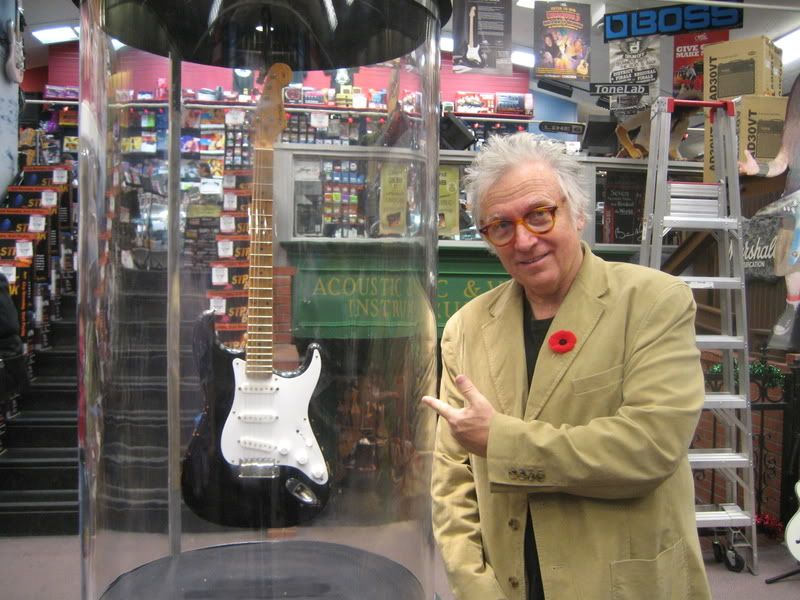 P.S. This is the real thing...not one of those $20,000 relics that GC commissioned Fender to do.
Which incidently, I played their prototype there and.....better to buy something else me thinks.