I'm embarking on my first scratch build, having done a kit amp at this time last year (build log starts on post 9 here
http://www.guitarscanada.com/showth...-Built-Or-Running-a-TriWatt&highlight=Triwatt
). I looked at a lot of kits from a lot of makers, but then decided to go a little off the board and build the AX84 SEL. The AX84 project is single ended (single power tube), the SEL is an evolutionary step in the design and build. The complete project docs are in this link:
http://www.ax84.com/sel.html
So, I've used about 4 different sources to get everything together, including our very own WCGill, thanks Bill. Most of the parts are in, the transformers having arrived today. Digikey rocks, on price and on delivery! The last thing I am waiting for is the circuit board and turrets and tools, which should land any day - I ordered blank 12" x 3" board and way more turrets than I'm going to need, plus a staking tool kit. I found this video very educational on the process!
[video=youtube;iYtQC4UBysE]http://www.youtube.com/watch?v=iYtQC4UBysE[/video]
So here's what's on hand...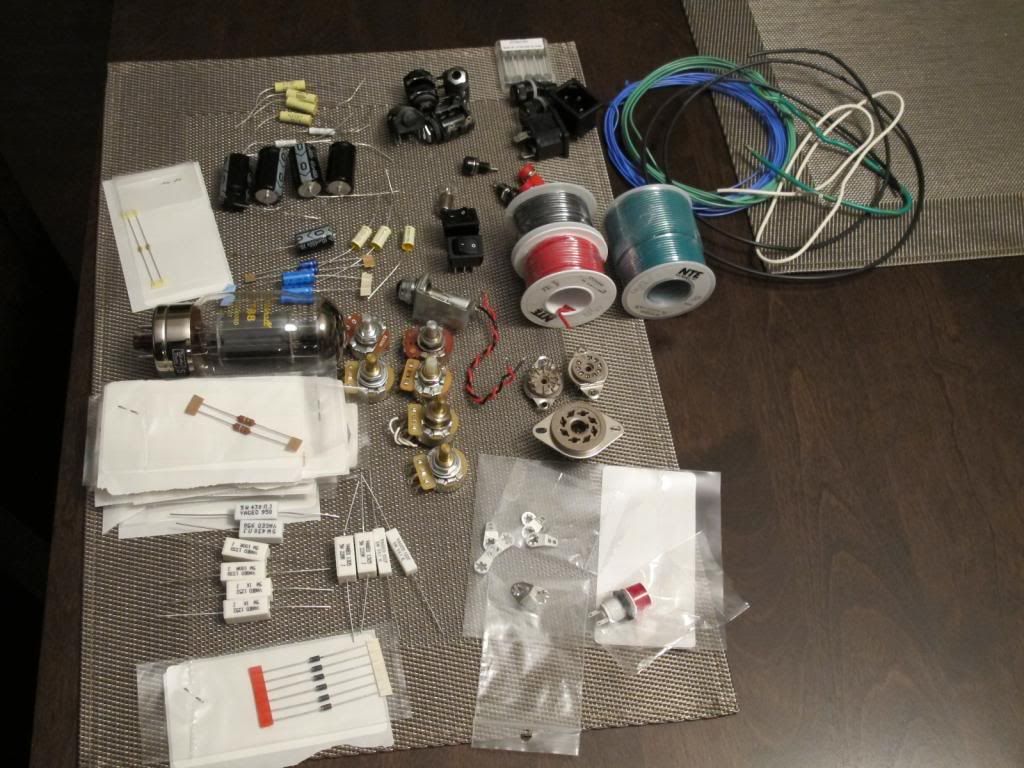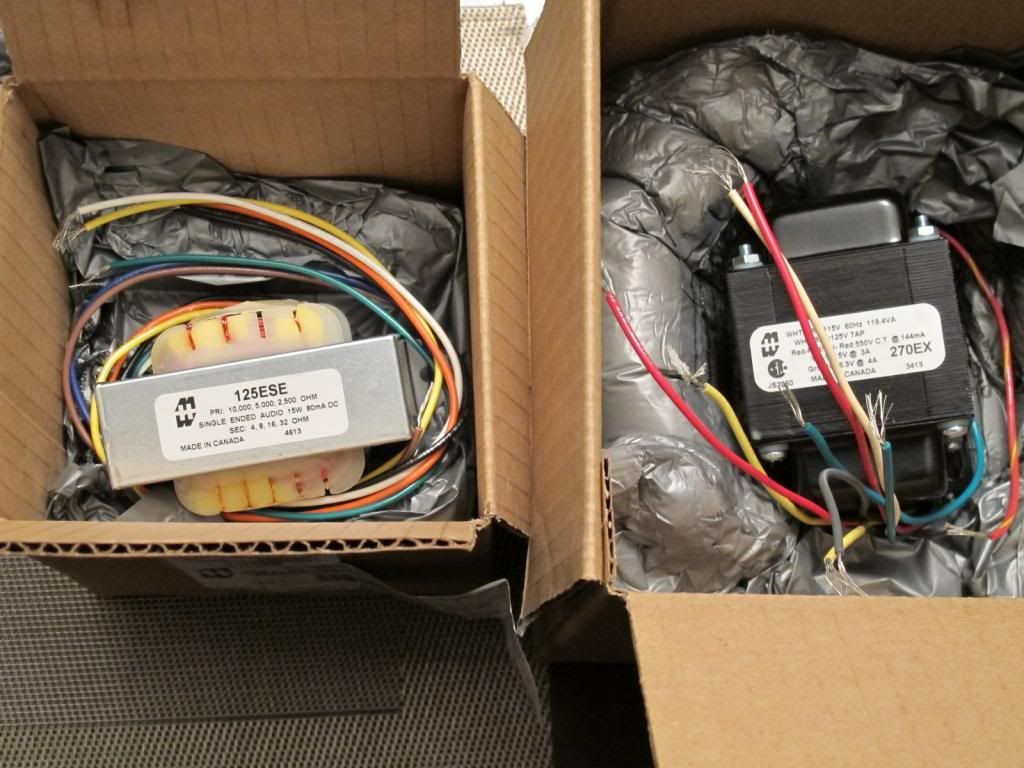 I've taped up the chassis in anticipation of drilling it. I also have my heatshrink, and some tubular wire wrap that I may or may not use.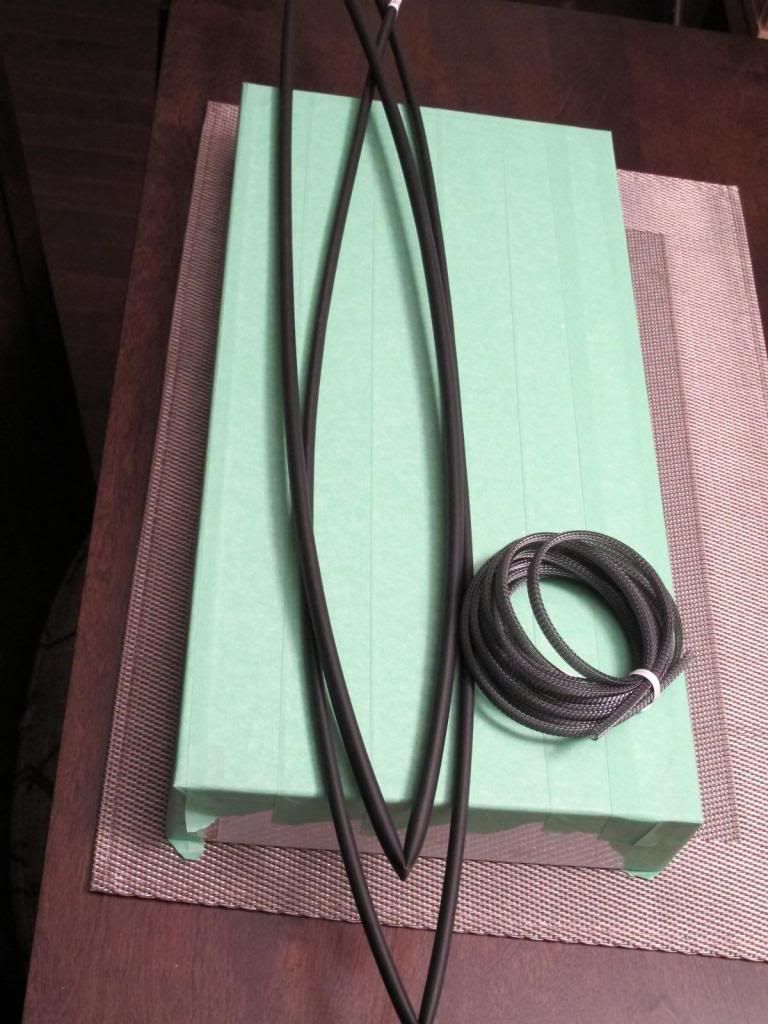 Can't get much done without a plan, can we?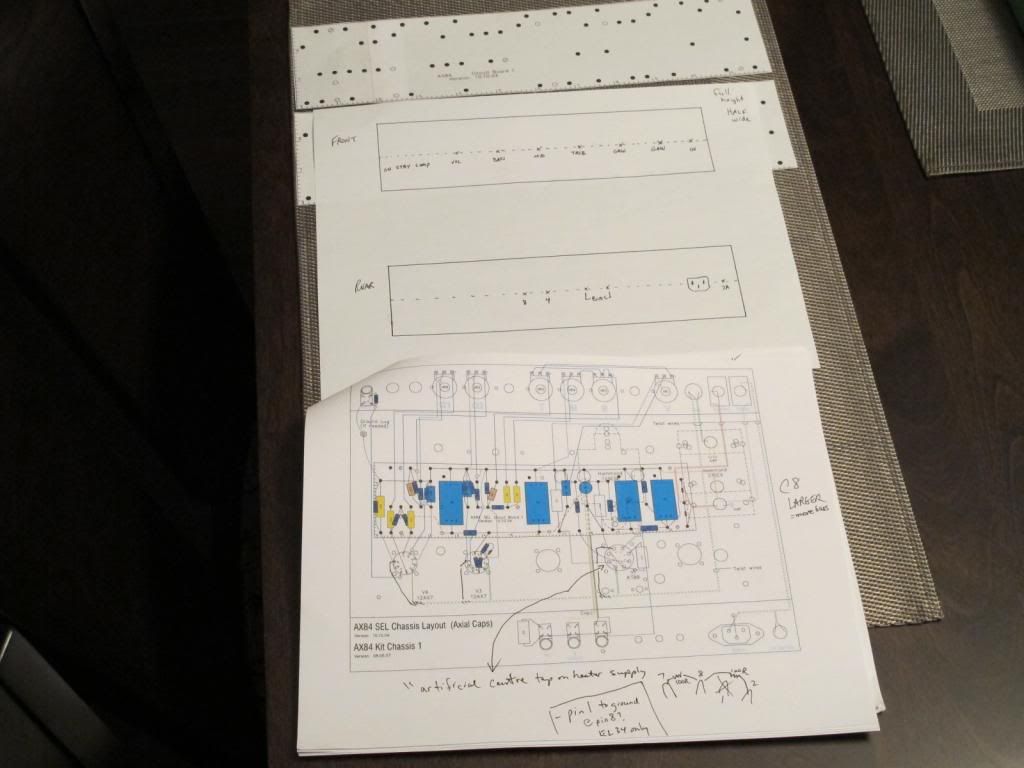 And right now I'm laying out all the parts in the areas they'll need to go, double checking my spacing before I start marking up the chassis for drilling/cutting.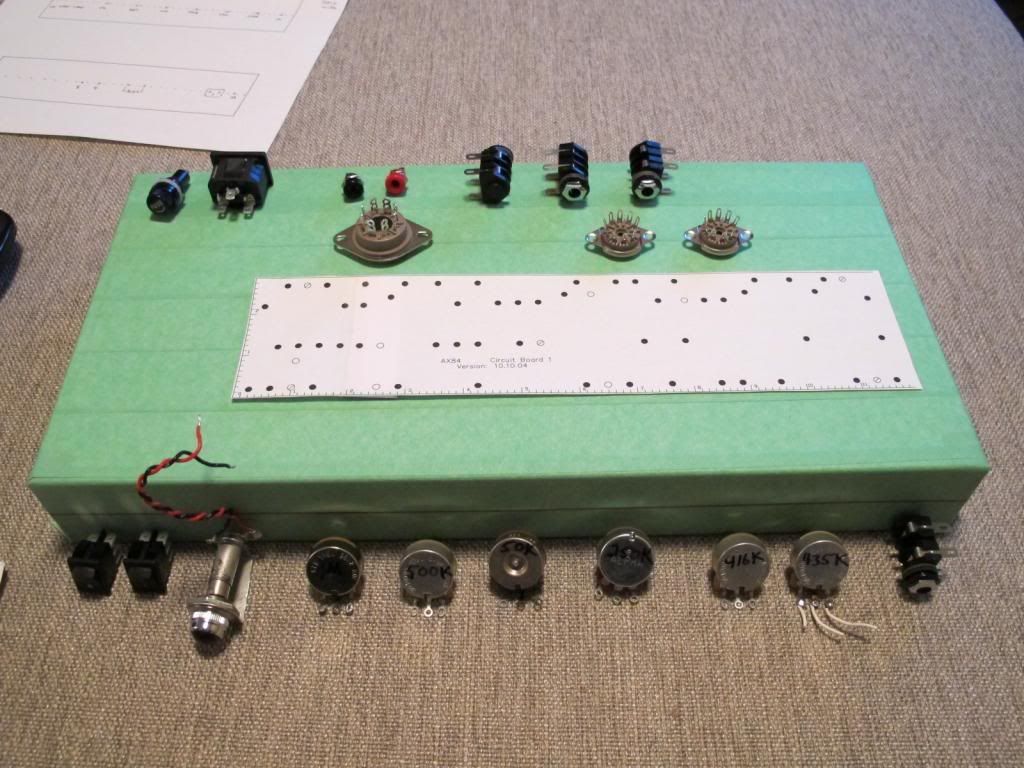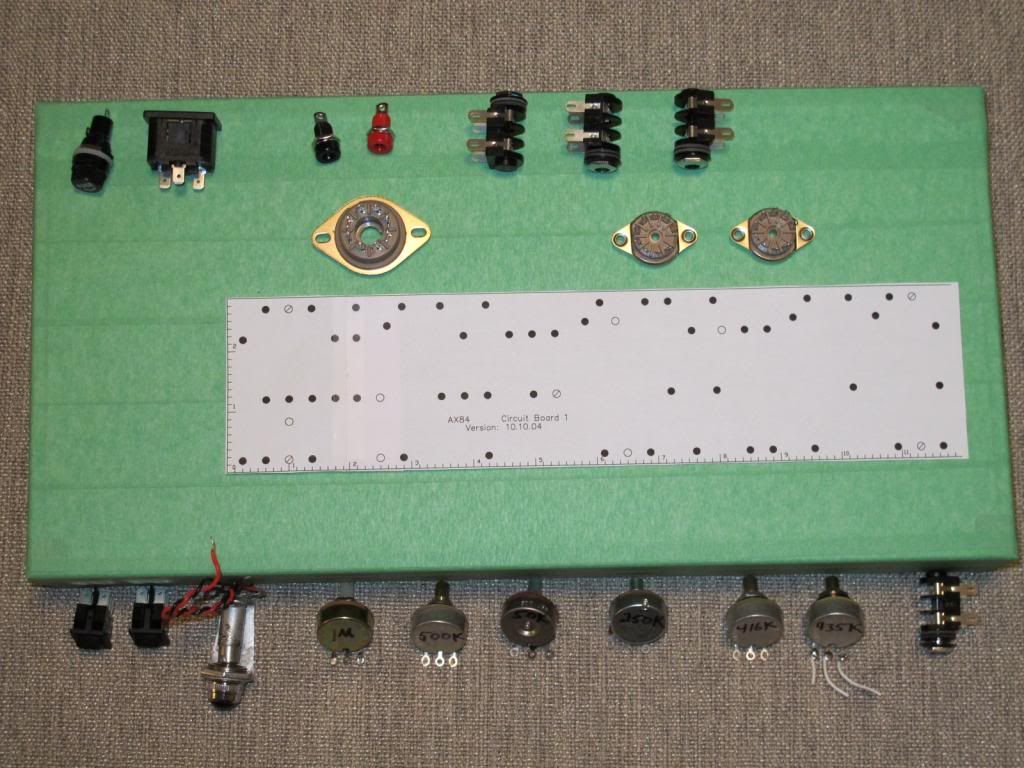 I'm not nervous about drilling the round holes - I have step bits and holesaws that should do me for pots, light, bias measure points, fuseholder, and so forth. Dremel will be fine for the transformer holes.
I am still scratching my head trying to figure out how to do the small squares, like the switches and power socket.
I imagine using a dremel cutoff wheel is going to result in ugly oversize cutting lines. If I drill then use a hacksaw blade, well I see that going badly too. Jigsaw? Dunno.
*EDIT* after doing some reading, I think it's drill the corners then a nibbler or even the dremel if I'm careful not to hit the surface outside the holes.
EDIT photobucket is being goofy, I can see and have links for 6 pics but only 3 are showing up still 12 hours later