Discussion Starter
•
#1
•
I am planning to sell my black Apollo strat copy. However it is somewhat of an unknown guitar. $$$???
It is not a Luna Apollo guitar.
This is what I have found...
The Apollo brand was a part of the St. Louis Music (SLM) family of instruments imported from Japan.
They came from Teisco (1948 until 1969) purchased by Kawai later (produced the Apollo brand in Japan in the 60's.
After researching my guess is 1967 Teisco.
---
I love the guitar. It has great sustain. Don't care for the pickups though. I bought a new medium quality set of Alinco 5 strat pickups but have not put them in yet because I'm not sure if that would devalue the guitar. I have had 5 years.
I'm not trying advertise or sell here. I just don't know what I have. Just another of the 200+ strat copy brands or something with a little value?
Anyways I'm going to use it as my first sell on Reverb but I don't know what to ask for it. $100 or $500 or what? Does anyone have knowledge or advice for this old man?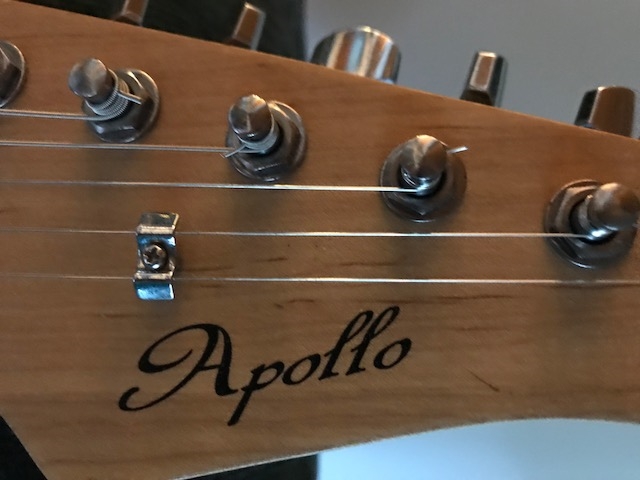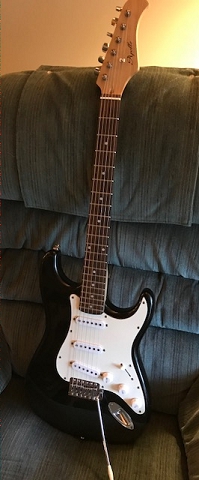 Thanks