Discussion Starter
•
#1
•
Hey. So I understand Ohm matching and all that. I'm having a problem getting my head around my amplifier head and cab connections. I might be over thinking it or something, but I want to know if this particular connection is "OK". First I'll post the pics, which I really cannot find anywhere in my searches for the particular amp and cab (BS HT-20H head and BS HTV212 cab):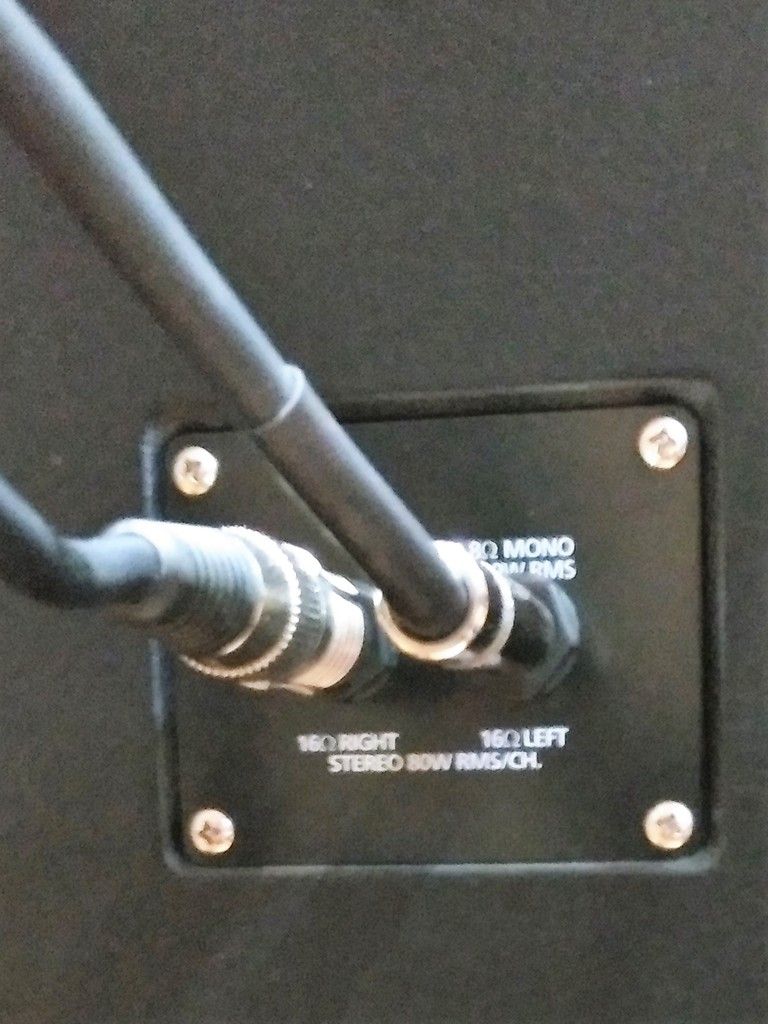 So the way I'm reading it is that my normally used 8 ohm (or 2 x 16 ohm) from amp can either be connected to the 8 Ohm Mono cab in or by connecting the 2nd out from amp to the other (16 ohm Right) to effectively cut the normally 160W in half and using each 16 ohm speaker (V30's) in stereo "within the cabinet". I realize it isn't true stereo as there is very insignificant space between the 2 16 ohm speakers, but for the sound I want with the cut in Wattage it works nicely. I only tested it very briefly because I want to ensure I'm not gonna blow the Tranny. The cab instructions also seem to indicate this is possible, but the wording is not quite specific.
This is all the instruction manual includes:
"HTV-212 Extension Cabinet Power Rating (RMS): 160 Watts Impedance: Stereo – 2 x 16 Ohms. Mono - 8 Ohms. Selectable by input jack Speakers: 2 x 12˝ Celestion Weight (kg): 21.9 Dimensions (mm): 715 x 556 x 278"
Any suggestions?