Discussion Starter
·
#1
·
Due to the disintegration of a 70s mushboard cabinet, I found myself with a spare Champ chassis, hardware etc. so I decided to build myself something I have always wanted...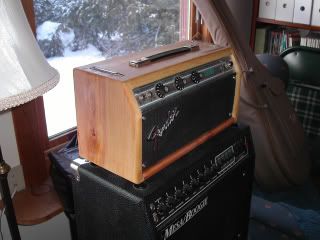 a Champ head this one is kind of special given that it is made of a pine board from an old english style bar that my dad RIP, built in the early 60s . Here are a few more views...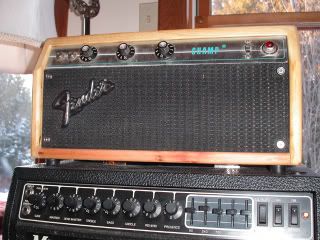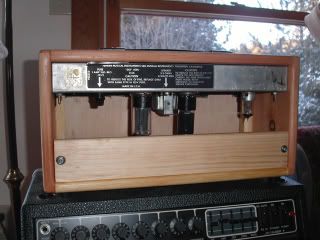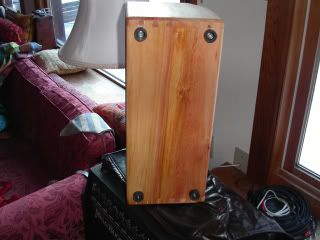 This cab has only sanding sealer on it right now until I can figure out what kind of finish it will have but at least it keeps the wood clean for now. I plan on making some more in hardwoods with some fancy twists like inlaid dovetails or contrasting wood cornerblocks. Its all fun and games and if I'm not careful I could make some money too.