Discussion Starter
·
#1
·
I recently picked up this Epiphone Les Paul Limited Edition, Blue Sparkle Flake top. I am wondering about the specs of this particular model, and I have not been able to find much online so far. In fact, I have not seen many of these online at all.
Based on the serial # I know it was made in April 2001 at Unsung, Korea. I am guessing it's mahogany neck, body, perhaps a maple cap? Rosewood fretboard? Not sure what pickups are in it? Looks like Kluson tuners, but they have the E on the back instead of the kulson name.
I am guessing this info on the wiki site is probably accurate for my model - however the dates claim 1995-2000 ...and again, mine is a 2001. And under the "colors" section, it only mentions purple, gold, and green.
http://epiphonewiki.com/index.php/Les_Paul_Standard#Les_Paul_Standard_Sparkle_Flake
Does anyone know of an online source for these details? ...or have personal knowledge about this particular model?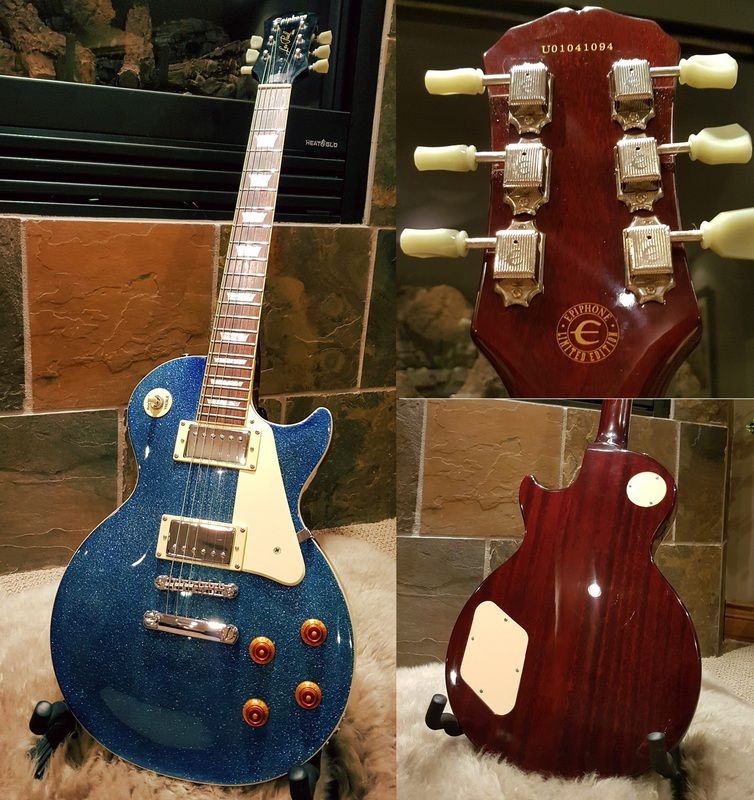 Thanks!